David's Band of Misfits
By Rick Boxx
May 11, 2011
In 1 Samuel 22, David's on the run from King Saul. In David's situation, I'd have a tendency to avoid people and go it alone, yet David was busy building an army of misfits.
In verse 2 we read, "All those who were in distress or in debt or discontented gathered around him, and he became their leader. About four hundred men were with him." These rebels followed and protected David faithfully.
The key to his leadership success is summarized in Psalm 78:72, "And David shepherded them with integrity of heart with skillful hands he led them."
If you have a daunting challenge ahead of you, rather than tackle it alone, consider building and leading a team. Even misfits can become extraordinary when well led.
To learn more about having Rick Boxx speak to your business or at your upcoming event visit www.integrityresource.org.
Do you desire to be a spiritual leader in your workplace? Regi Campbell tells you how in practical and effective ways in his book,
About My Father's Business
By Regi Campbell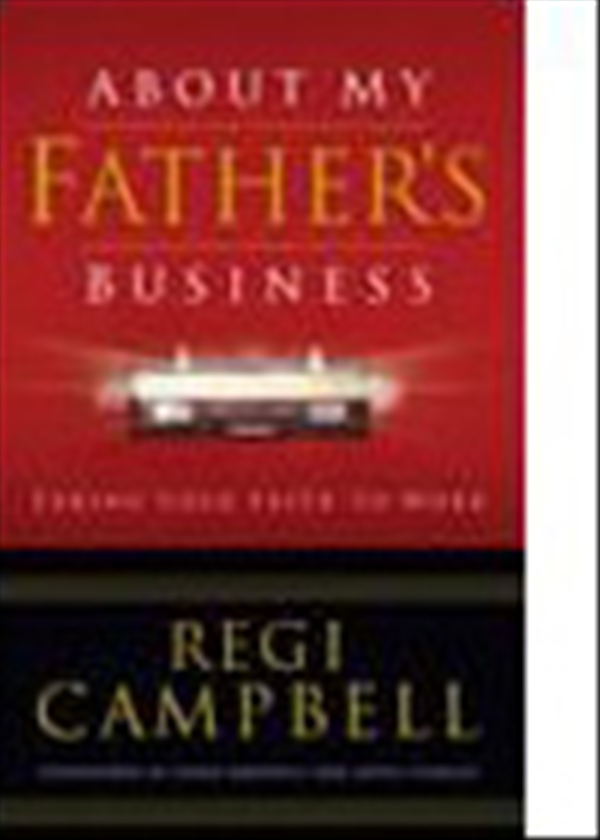 Buy this hardcover book today
For only $12!
Contact Rick Boxx at www.integritymoments.org, and to learn more about Integrity Resource Center go to integrityresource.org.