Ahora, pues, ninguna condenación hay para los que están en Cristo Jesús, los que no andan conforme a la carne, sino conforme al Espíritu (Romanos 8:1 RV 1995).
¡Uno de los primeros versos de la Biblia que aprendí como una nueva creyente (hace décadas!) fue Romanos 8:1. Leí y oí muchos otros, por supuesto, pero el que realmente saltó en mí, supongo que porque como Christian renacida y flamante, yo era tan nuevamente consciente de todo lo que Dios había hecho por mí. Que Él no sólo me había perdonado, sino que personalmente había pagado un precio inimaginable para hacer eso todavía me dejaba a mí asombrada — que, por supuesto, es una cosa buena. Nunca deberíamos dejar de estar asombrados que Dios con mucho gusto dio todo por aquellos de nosotros que no merecíamos nada.
Y aún así, para guardar esto en perspectiva, todavía tengo que recordarme que Su perdón es tanto mayor que cualquiera de mis pecados, fracasos, u opciones pobres que requirieron aquel perdón. De alguna manera tengo un poco de problema resolviendo el hecho de que Su sacrificio de una vez y para siempre cubre mis pecados desde A.C. (Antes de Cristo) pero lucho más conmigo misma D.C. (Después de Cristo) con mis fracasos. Ahora soy una creyente, tengo el Espíritu de Dios que vive dentro de mí, y yo debería saber mejor… ¿verdad?
Verdaderamente. Sí, yo debería. Y profundamente lo hago. De todos modos, debo recordarme diariamente que soy un "TEP" - Trabajo en Proceso - de Dios, y Él está conmigo. ¿¿(Está usted tan contento(a) sobre esto tanto como soy???) Aunque yo ame la declaración familiar (y verdadera) que Dios me ama del modo que soy, también sé que Él me ama demasiado para abandonarme en algún momento.
Aunque yo me agarre a la verdad de Romanos 8:1, queriendo decir que no hay AHORA ninguna condena hacia mí sin tener en cuenta mis pecados y fracasos, también tengo que precaverme de la utilización de aquella promesa como una excusa para dejar de crecer en Cristo. Nuestro objetivo y propósito como creyentes es acercarnos continuamente más al Padre y parecernos más a Jesús, y hacemos esto entregando continuamente nuestra voluntad al llamado del Espíritu Santo dentro de nosotros — "no caminar según la carne, pero según el Espíritu." Cuando hacemos esto, el Espíritu de Dios atestigua con nuestro espíritu que somos en efecto Sus hijos y ya no estamos bajo la condena.
Si usted lucha con eso hoy — y a todos nos pasa de vez en cuando- pregúntele al Espíritu de Dios buscar en su corazón y mostrarle algo que necesite ser confesado o entregado a Dios — y entonces hacerlo. El resultado será un corazón que SABE que está sin la condena. ¿Y, para mí querido(a) amigo(a) qué podría ser mejor que esto?
***
There is therefore now no condemnation to those who are in Christ Jesus, who do not walk according to the flesh, but according to the Spirit (Romans 8:1, NKJV).
One of the very first Bible verses I learned as a new believer (decades ago!) was Romans 8:1. I read and heard many others, of course, but that one truly jumped out at me, I suppose because as a brand new born-again Christian, I was so freshly aware of all that God had done for me. That He had not only forgiven me but personally paid an unimaginable price to do so still left me in awe—which, of course, is a good thing. We should never cease to be amazed that God willingly gave everything for those of us who deserved nothing.
And yet, to keep that in perspective, I still have to remind myself that His forgiveness is so much greater than any of my sins, failures, or poor choices that required that forgiveness. Somehow I have little problem resolving the fact that His once-for-all sacrifice covers my "B.C." (before Christ) sins, but I struggle more with my "after Christ" failures. I'm a believer now; I have the Spirit of God living inside me, and I should know better…right?
Right. Yes, I should. And deep down, I do. Still, I must remind myself daily that I am one of God's "WIPs,"—a Work in Progress—and He's far from through with me. (Are you as glad about that as I am???) Though I love the familiar (and true) statement that God loves me just the way I am, I also know He loves me too much to leave me that way.
Though I cling to the truth of Romans 8:1, meaning there is NOW no condemnation toward me regardless of my sins and failures, I also need to beware of using that promise as an excuse to stop growing in Christ. Our goal and purpose as believers is to continually draw closer to the Father and become more like Jesus, and we do that through an ongoing yielding of our will to the nudging of the Holy Spirit within us—"not walk[ing] according to the flesh, but according to the Spirit." When we do that, the Spirit of God bears witness with our spirit that we are indeed His children and are no longer under condemnation.
If you're struggling with that today—and we all do at times—ask God's Spirit to search your heart and show you anything that needs to be confessed or relinquished to God—and then do it. The result will be a heart that KNOWS it is free of condemnation. And, beloved, what could be better than that?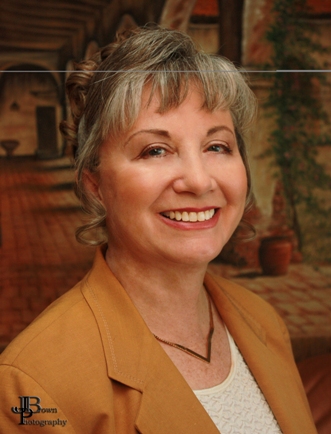 Kathi Macias, popular speaker and prolific author, is an Angel-award winning writer who has published nearly thirty books, including her latest releases, Mothers of the Bible Speak to Mothers of Today (New Hope Publishers) and My Son John (a novel from Sheaf House). Whether keyboarding her latest book, keynoting a conference, or riding on the back of her husband's Harley, Kathi "Easy Writer" Macias is a lady on a mission to communicate God's vision. Her insightful words—filled with passion, humor and soul nourishment—refresh audiences from all walks of life. Join Kathi as she hosts "Write the Vision" every Thursday from 6—7 p.m. (Pacific Time) via THE International Christian Network (www.theicn.com). To learn more about Kathi or to book her for your next event, visit www.KathiMacias.com. Spanish translations by Cynthia Alcantara (cynthia.alcantara1@gmail.com).