From Lead Serve Love by Gregory Lang
Be not indifferent.
With wisdom, there is also found humility, mercy, consideration, and love. Be not indifferent, but be wise and ready to do whatever is good and right, including loving those who may seem impossible to love. Christ died not only for his friends but for his enemies as well because he loved them too. Be not indifferent.
This is my command: Love each other as I have loved you. - JOHN 15:12
May the patience and encouragement that come from God allow you to live in harmony with each other the way Christ Jesus wants. Then you will all be joined together, and you will give glory to God the Father of our Lord Jesus Christ. Christ accepted you, so you should accept each other, which will bring glory to God. - ROMANS 15:5–7
Remind the believers to yield to the authority of rulers and government leaders, to obey them, to be ready to do good, to speak no evil about anyone, to live in peace, and to be gentle and polite to all people. - TITUS 3:1–2
But the wisdom that comes from God is first of all pure, then peaceful, gentle, and easy to please. This wisdom is always ready to help those who are troubled and to do good for others. It is always fair and honest. - JAMES 3:17
Order your own copy of Lead Serve Love by Gregory Lang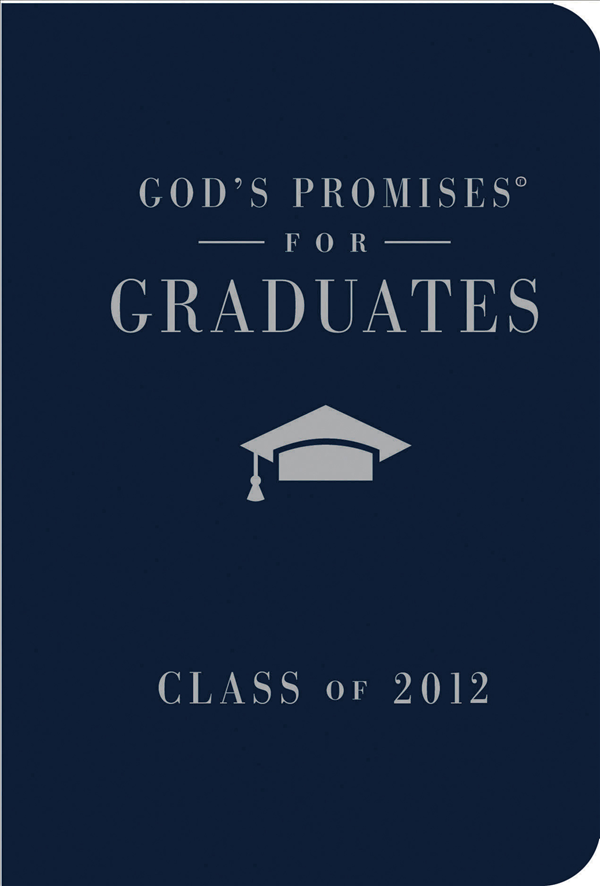 Give God's Guidance to the Graduate in Your Life
God's Promises for Graduates is a beautiful keepsake gift and resource for your graduate as they head off to face new challenges and opportunities. Using Scripture, topics such as character, integrity, loyalty, focus, respect, and perseverance are addressed along with a special section to journal memories, silky ribbon marker, 2012 charm, and silver-gilded edges.