From Grace for the Moment: Morning and Evening Edition by Max Lucado
A Soft Tap at the Door
But be holy in all you do, just as God, the One who called you, is holy. – 1 PETER 1:15
I have something against the lying voices that noise our world. You've heard them. They tell you to swap your integrity for a new sale. To barter your convictions for an easy deal. To exchange your devotion for a quick thrill.
They whisper. They woo. They taunt. They tantalize. They flirt. They flatter. "Go ahead, it's OK." "Don't worry, no one will know." The world rams at your door; Jesus taps at your door. The voices scream for your allegiance; Jesus softly and tenderly requests it. The world promises flashy pleasure; Jesus promises a quiet dinner...with God. Which voice do you hear?
–IN THE EYE OF THE STORM
Order your own copy of Grace for the Moment: Morning and Evening Edition by Max Lucado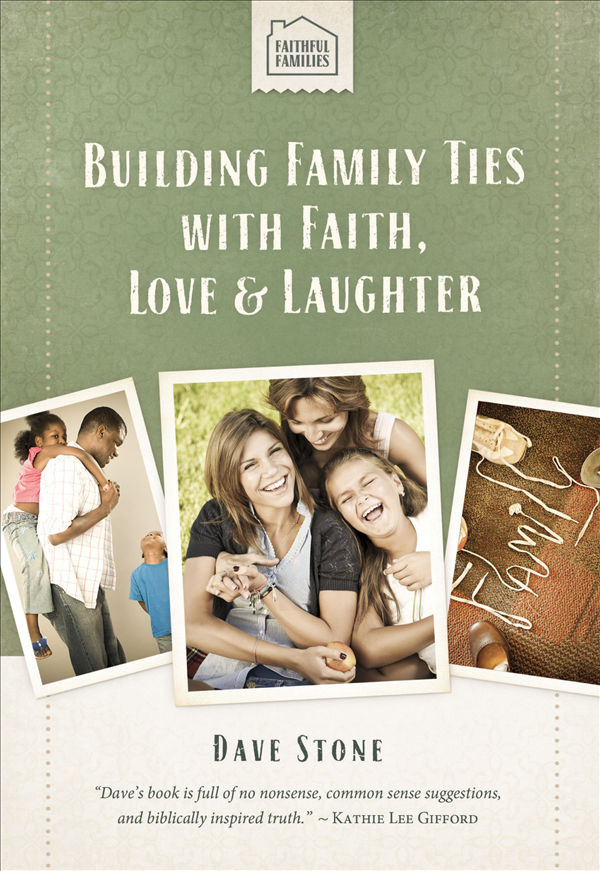 Add Faith & Fun to Your Family!
Parents look in a lot of different places for guidance in how to influence their kids for Christ – church, school, or close relatives. These can all be helpful, but there's a better place to begin…you. Raising Your Kids to Love the Lord and Building Family Ties with Faith, Love, & Laughter share practical tips from Dave's experience as a father of three and pastor to add faith and fun to the heart of your family.