Exceeding the Law
By: Rick Boxx
June 27, 2013
When I first began consulting with leaders biblically I examined my life for any past issues. I became convicted about a small outstanding corporate debt from a previous business I had owned.
Although it was corporate, and I legally had no personal responsibility, God made it clear that He wanted all of my business dealings to be pure.
I tracked down the business that was owed money and sent them a check. They were amazed! They called to say that since the debt had been written off they donated it to a local church.
Ephesians 5:3 teaches, "But immorality or any impurity or greed must not even be named among you, as is proper among saints."
God's standards oftentimes exceed the law, but as God's ambassadors it's best to live accordingly.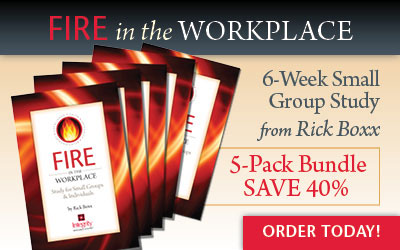 Contact Rick Boxx at www.integritymoments.org, and to learn more about Integrity Resource Center go to integrityresource.org.