"Jesus invited us to a dance and we've turned it into a march of soldiers, always checking to see if we're doing it right and are in step in line with the other soldiers." – Steve Brown, A Scandalous Freedom
Throughout history, captives have endured horrible forced marches. Native Americans forced to walk into the bitter winds of death, prisoners of the Holocaust marching rank and file at gunpoint. No doubt, forced marches can be horrible, but so are the marches that we enter into voluntarily. In his letter to the Colossians, the Apostle Paul warned about captivity to hollow religion. He talked about eating regulations, drinking regulations, observing festivals and Sabbaths, and all kinds of religious rules. He was really trying to encourage marching churches to dance. False teachers had infiltrated the congregation in Colossae and they were basically telling the people, "You know, Jesus is fine, but you gotta march to these orders too." Paul's warning was clear:
So then, just as you received Christ Jesus as Lord, continue to live your lives in him… See to it that no one takes you captive through hollow and deceptive philosophy, which depends on human tradition and the elemental spiritual forces of this world rather than on Christ. — Colossians 2:6-8
The Christians in Colossae were awesome at marching. They were staying in line and keeping the rules. But Paul wanted them to dance by living in Christ, just as they had received Him. God wants that for us too. How do we live in Christ that way? The same way we came to Him:
Recognize your need.
Realize you are hopeless.
Receive His finished work as all you need.
Surrender to Him and say, "Take me. I need help. I can't do it myself. Jesus, You do it for me. Save me."
Yeah, that's how we received Him. That's how we live in Him. That's how we dance!
Jesus, By the power of Your living Word and the presence of Your Spirit in me, open my eyes now to the ways I have voluntarily become captive in a religious march, rather than in a dynamic dance with You. Free me so that I can follow Your lead! Amen.
Listen to Pete, Jill & Stuart Briscoe on the Telling the Truth broadcast at OnePlace.com
SPECIAL OFFER
Two Devotional Books to Help You in 2014!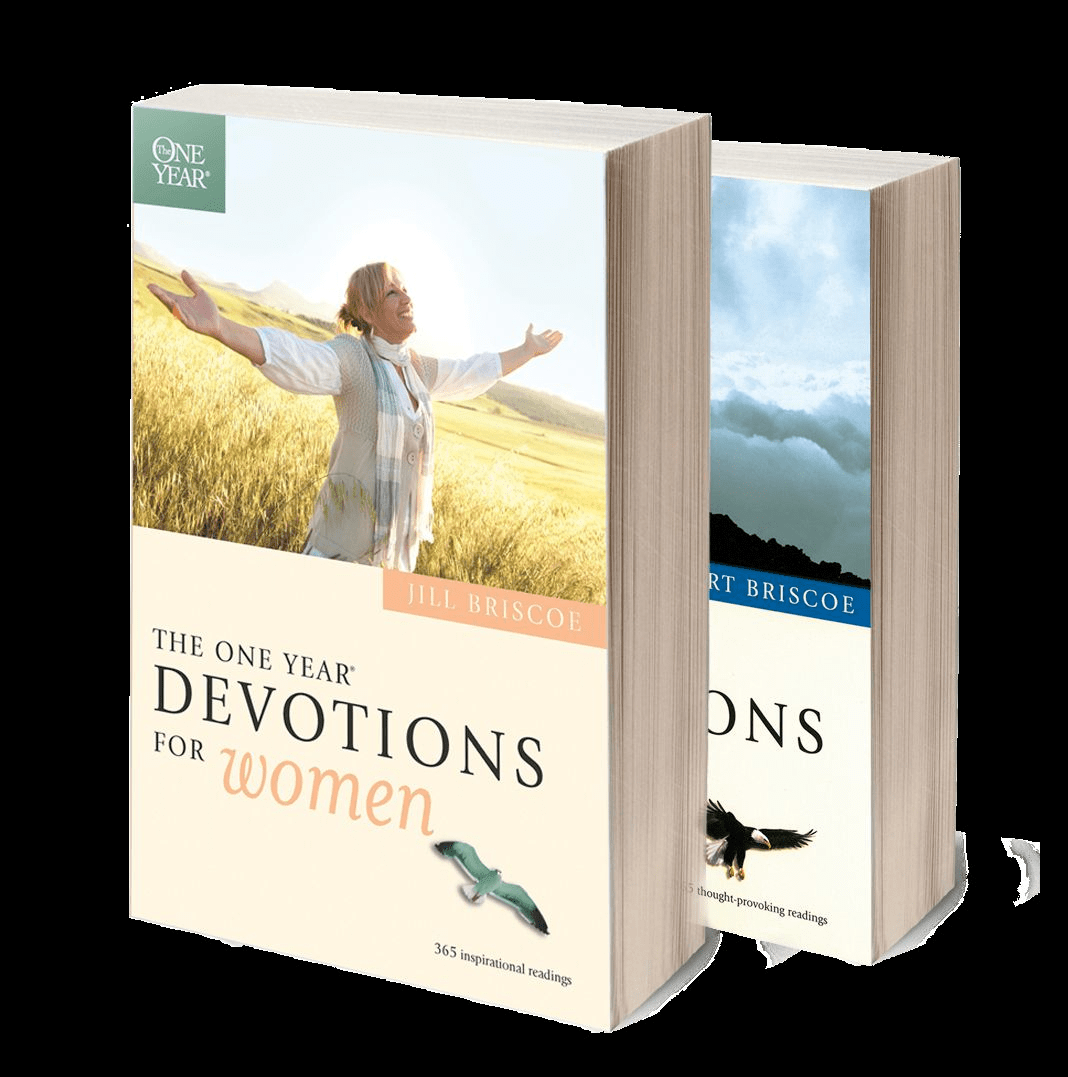 Stuart and Jill Briscoe have written two devotionals to help you stay in the Word in 2014!
The One Year Devotions for Women is written by a woman for women. You'll love Jill's devotional thought for the day and fresh perspectives she brings to God's Word.
The
One Year Devotions for Men
focuses on men's spiritual needs without being stuffy. One minute you're laughing with Stuart, and the next you're zapped with the high voltage of transforming truth!
Choose either devotional as thanks for your renewed support below to help more people experience Life through Telling the Truth this year!