"And those who were seen dancing were thought to be insane by those who could not hear the music." ― Friedrich Nietzsche
One of the highlights of my life was the night I learned to dance–sort of. I mean, it was a "highlight" all right, but saying I "learned to dance" might be stretching it a bit. Libby and I had gone to Billy Bob's Texas, the world's largest honky-tonk. Every Thursday night, they offer free dancing lessons, which is a good thing, because I couldn't have afforded to pay anybody enough to try to teach me. But, humility aside, by the end of the night Libby and I were dancing pretty well, more or less (Libby more, me less). At one point, I was actually starting to feel pretty good about myself.
Then, one of the couples next to us (presumably doctors or EMTs) stopped to ask if I was having a seizure. I was messing up, literally hundreds of times in the course of an hour. I stand a lanky 6' 5", and Libby a beautiful 5' 4". I nearly squished her like a bug more than once. Yeah, good memories. Any night alone with my wife is a highlight and learning to dance that night was a blast.
But you know who really made the night? It was our instructor.
When he started telling us how to dance, I thought he was speaking Ethiopian. I mean, the terminology was totally foreign to me. I felt like a fool, but the instructor kept talking us through it step-by-step. Our instructor showed us and then gently corrected. But he never ridiculed us. He didn't punish. He just smiled and somehow resisted the temptation to laugh out loud at me or kick me off the floor as a hopeless case.
About halfway through the night, I realized that the secret was staying focused on the instructor, enjoying the music, and not worrying about what people around me were doing.
If I watched the really good people? I got embarrassed and discouraged.
If I watched the other beginners? We all started tripping over each other.
But when I forgot about everyone else and fixed my attention on the instructor? Good stuff happened.
That's decent advice for dancing. That's great advice for life.
Therefore, since we are surrounded by such a great cloud of witnesses, let us throw off everything that hinders and the sin that so easily entangles. And let us run with perseverance the race marked out for us, fixing our eyes on Jesus, the pioneer and perfecter of faith. — Hebrews 12:1-2
Let me warn you: Stay away from any teaching that points you to anything other than Christ as your means of living the Christian life. There are steps to take in the Christian life, but friends, it is not about the steps. It's about following the lead of our Instructor and moving freely to His music of life.
Jesus — my instructor and my friend, I don't want to march like anyone else. Don't let anyone else discourage me or trip me up as I pursue You and Your music. I don't want to march for You, I want to dance with You. Make today a continual dance with You as I listen for You to tell me the next steps, as I see You smile at my stumbling attempts. Amen.
Listen to Pete, Jill & Stuart Briscoe on the Telling the Truth broadcast at OnePlace.com
SPECIAL OFFER
Want A Better, Deeper, & Richer Marriage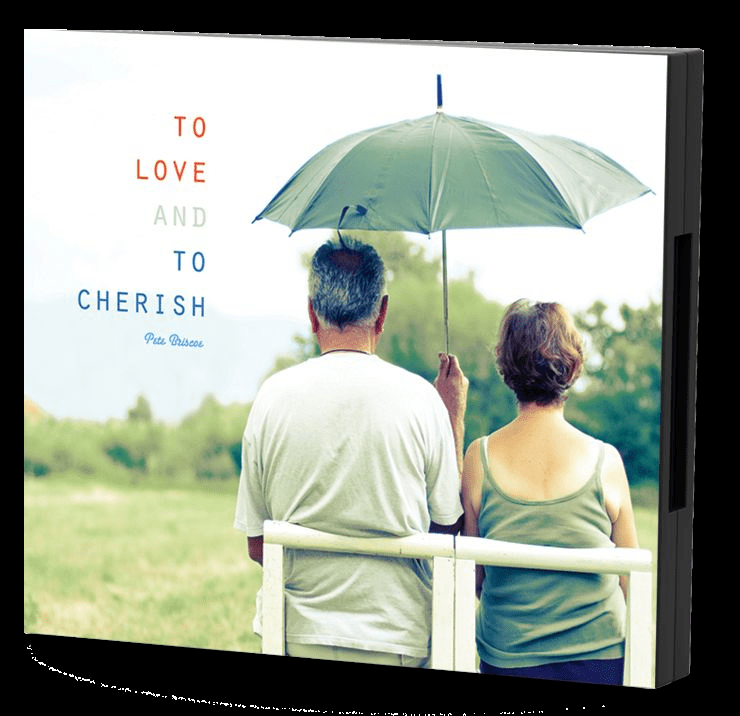 God doesn't want you to settle for an empty marriage. And you don't have to!
That's why we want to send you Pete Briscoe's new 4-message series about relationships called
To Love and to Cherish
. Using the familiar passage on love, Pete takes you through 1 Corinthians 13 to show you "
the most excellent way
" to deepen your marriage – and any relationship.
So please request your CD or DVD copy of
To Love and to Cherish
as you give your donation of support below. It's our "thank-you" to you for helping others experience Life in Christ through
Telling the Truth!