The Greatest Teaching Method in the World
"And the things that you have heard from me among many witnesses, commit these to faithful men who will be able to teach others also." - (2 Timothy 2:2)
The Apostle Paul invested himself in a one on one relationship with a young man named Timothy. In the verse above he challenged Timothy to have that same kind of relationship with other men, who would then have that kind of relationship with other faithful men.
I had about seven years of classroom education for the ministry. I also had a handful of older men who mentored me personally in a relationship like Paul had with Timothy. A great pastor named Ray Stedman invested four hours every Thursday afternoon for a year with me in the Word of God. He challenged me to do the same with others.
As I have considered the impact of Doctor Stedman's investment in me and my investment in others, I have come to the conclusion that this is the greatest teaching method in the world.
This method actually started for me when I was a small boy. I watched my father spend hours sitting in a rocking chair preparing his Sunday school lesson. Every now and then he would exclaim, "Oh this is wonderful!"
I realized there is wonderful truth in the Bible. When I was a late teenager I adopted that declared value of my father and have passed that value on to my son who is a pastor. I am greatly blessed to have had a father and a mother who taught me the Scriptures in a one on one relationship like Paul had with Timothy.
If you are a Timothy, do you have a Paul? If you are a Paul, do you have a Timothy?

---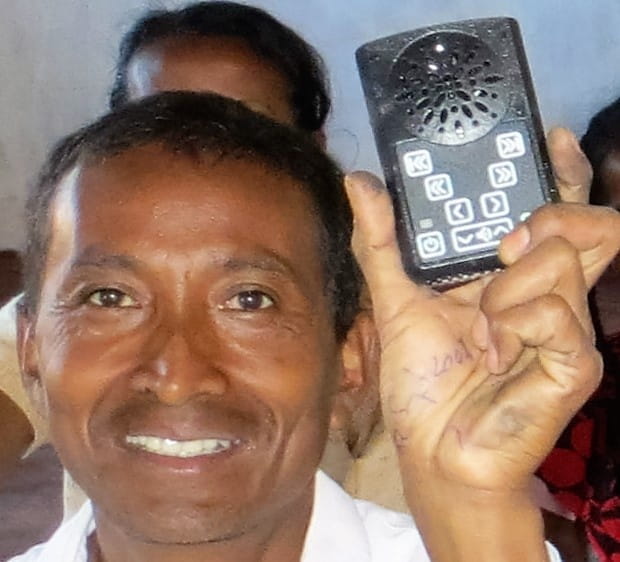 Give MBC to developing nations
Do you love The Mini Bible College by Dick Woodward? We do, too! That's why ICM has translated MBC into more than 40 languages and distributes it for free to church leaders, pastors and small groups all over the world.