Workmanlike Diligence
By: Rick Boxx
September 23, 2014
In Jim Collins book, Good to Great: Why Some Companies Make the Leap...And Others Don't
he discussed Level 5 Leaders. This week were highlighting the attributes of a Level 5 Leader.
The fourth quality Collins discovered was Workmanlike Diligence. Collins referred to this as persevering like a plow horse rather than a show horse.
In Luke 4:42 we read, The crowds were searching for Jesus, and came to Him and tried to keep Him from going away from them. But He said to them, I must preach the kingdom of God to the other cities also, for I was sent for this purpose.
It couldve been good work for Jesus to stay with his adoring fans, but the great work required him to persevere to other cities. A great leader needs to diligently pursue great work, not just good work.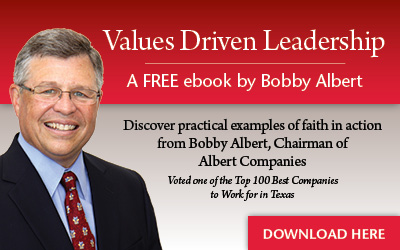 Learn more about Rick Boxx and Integrity Resource Center