Living in Christ by Faith
"I am crucified with Christ: nevertheless I live; yet not I, but Christ liveth in me: and the life that I now live in the flesh I live by the faith of the Son of God, Who loved me and gave Himself for me." - Galatians 2:20
Three times in this verse Paul tells us he "lives," and each time he tells us he lives, he tells us why and how he lives. If we consider his three explanations for living, we discover a good summary of the book of Romans.
First, Paul says he lives because he is crucified with Christ. When Paul gets to the application in his letter to the Romans he tells us we should surrender ourselves to the Christ Who has done so much for us, and become "living sacrifices" for Him. He tells us this is our intelligent worship when we understand all that God has done for us, in Christ.
Secondly, Paul tells us he lives because Christ lives in me. That summarizes the second section of his Roman letter where he tells us how the Christ Who saved us from where we are going (which is straight to hell), can save us from what we are doing, and from what we are. We can be saved and live like saved people because Christ lives in us!
Thirdly, Paul tells us that he lives by faith – by faith in the Son of God Who loves him and gave Himself for him. That summarizes the first section of Romans, which concludes, "Therefore, being justified by faith, we have peace with God, through our Lord Jesus Christ."
…The proof that we understand and are experiencing Paul's message to the Romans will be for us to say, because we have really understood him, "I live, I really live! I live by faith, I live because Christ lives in me, and I live because I am crucified with Christ."
Dick Woodward, MBC New Testament Handbook (p.284-285)

---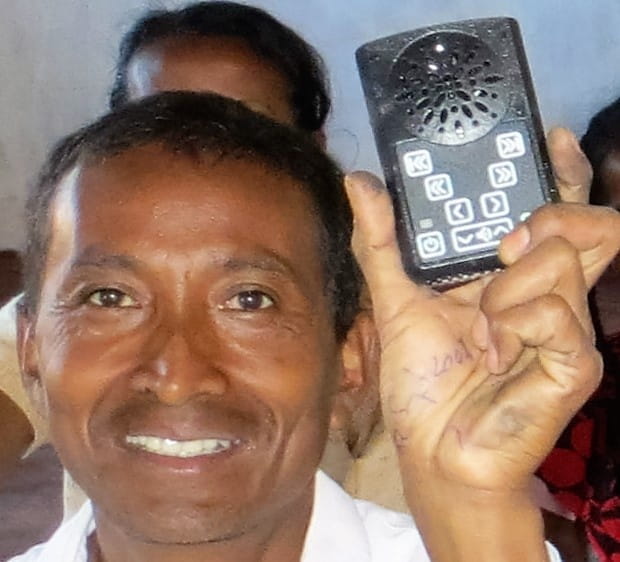 Give MBC to developing nations
Do you love The Mini Bible College by Dick Woodward? We do, too! That's why ICM has translated MBC into more than 40 languages and distributes it for free to church leaders, pastors and small groups all over the world.