A Deceitful Sales Strategy
By: Rick Boxx
May 22, 2015
As a financially-strapped college kid I discovered a job offering a higher hourly wage than normal. Because I was hungry for work I overlooked their deceptions.
Instead of an hourly wage, each time I demonstrated their vacuum cleaner to a customer I received a flat fee. They also promised to line me up appointments.
That was their second of many lies. The only appointments were those I arranged after pressure from my boss!
This company used deception regularly to enhance their bottom line, which undermined their credibility.
1 Peter 3:10 teaches, "For, "The one who desires life, to love and see good days, Must keep his tongue from evil and his lips from speaking deceit."
If you desire a sales organization that honors God, deceit cannot be a part of your strategy.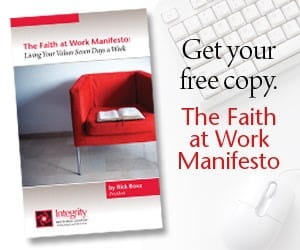 Learn more about Rick Boxx and Integrity Resource Center