The Bible is not an end in itself, but a means to bring men to an intimate and satisfying knowledge of God, that they may enter into Him, that they may delight in His Presence, may taste and know the inner sweetness of the very God Himself in the core and center of their hearts. – A. W. Tozer
In the spiritual battles that we face, I think we might all have a little bit of confusion between the Holy Spirit and Harry Potter. Really! Track with me on this. Through Paul's letter to the Ephesians we are called to:
… put on the full armor of God, so that when the day of evil comes, you may be able to stand your ground … – Ephesians 6:13
He then lays out an impressive list of weaponry that God has given us. He concludes by challenging us:
Take … the sword of the Spirit, which is the word of God. And pray in the Spirit on all occasions with all kinds of prayers and requests … Ephesians 6:17-18
So, all we have to do (like Harry and his friends) is learn the right words and them say them at the right time and eventually all the bad guys are going to fry and the movie is going to end up with everybody living happily ever after, right?
Not so much. In fact, "no."
There is one key word that shows up twice in Ephesians 6:18. Do you see it? It's the Spirit. Paul tells us you can have all the armor on you want, but you must understand that the battle God is calling you to is fought in the Spirit when we spend time in the Word and when we spend time in prayer.
Ultimately, it's not about words on a page; it's not about sounds coming from our lips. It's still all about relationship – authentic, meaningful interaction with the Father through the Spirit because of the grace of Jesus.
Dear God, by Your Spirit, may Your Word and my prayers become powerful weapons against evil and beautiful channels of intimate conversation between me and You. May the grace of the Lord Jesus Christ, the love of God, and the fellowship of the Holy Spirit be with me always. Amen.
Listen to Pete, Jill & Stuart Briscoe on the Telling the Truth broadcast at OnePlace.com
SPECIAL OFFER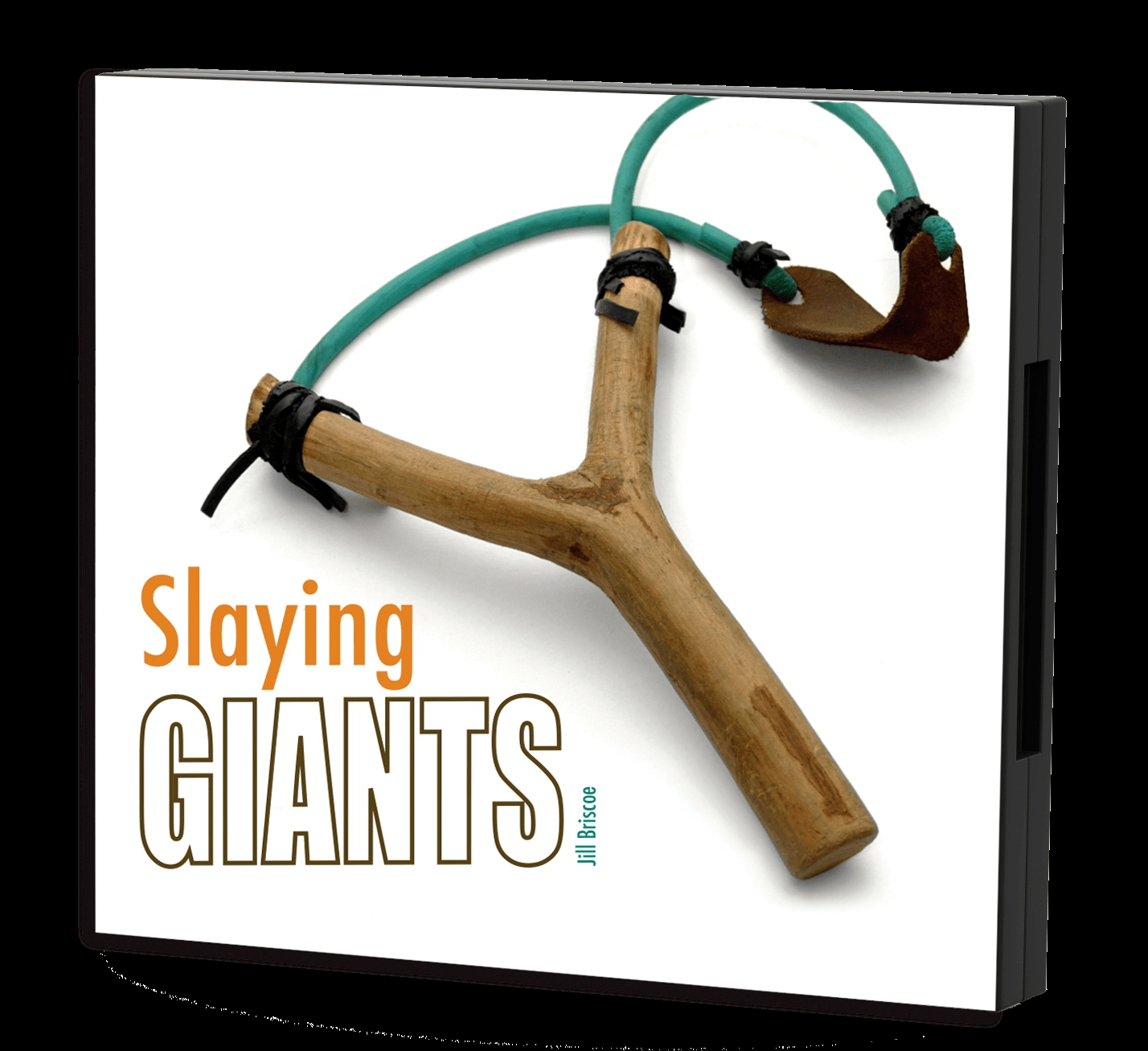 Jill's 3-message Slaying Giants DVD or CD series
Satan has an army of giants – problems, temptations, and tough circumstances – that he loves to place in the way of Christians. Jill Briscoe shows you how to defeat them in this encouraging 3-message DVD or CD series!