Bring me a worm that can comprehend a man, and then I will show you a man that can comprehend the triune God. – John Wesley
I once announced in church that I was going to preach on the Trinity. I got a number of email responses which expressed great relief. People were excited to "finally understand the Trinity." I quickly started to feel the pressure. At the beginning of the sermon I had to tell the congregation, "Look, if you expect to have it all figured out by the time we leave, I want to relieve you of that expectation. It won't happen. And I don't mean by the time we leave the service. I mean by the time we leave this planet."
The marvelous mystery of the Trinity is, well, a marvelous mystery. The word Trinity does not even appear in the Bible, but the concept is thoroughly biblical, and like any biblical truth, it has the potential to radically transform our lives. The word comes from two words: tri and unity, meaning a uniting of three. The idea is hinted at in the Old Testament and expressly declared in the New Testament:
As soon as Jesus was baptized, he went up out of the water. At that moment, heaven was opened and he saw the Spirit of God descending like a dove and alighting on him. And a voice from Heaven said, "This is my son, whom I love; with him I am well pleased." – Matthew 3:16-17
This amazing moment in history reveals the Trinity in action and illustrates the first step in understanding the concept of the Trinity: God eternally exists as three persons – the Father (the voice), the Son (Jesus), and the Holy Spirit (Spirit of God).
Listen, our ultimate goal is not to comprehend the Trinity, but to know Him and to pursue a relationship with Him for the rest of our lives here on earth. We'll truly and fully understand the Triune God – Father, Son, and Holy Spirit – when we reach our heavenly home. But for now, the Trinity is ready to be explored and experienced, giving us a way to relate to God in three incredible ways.
Dear God, I want to do more than just try to explain You. I want to really experience You. I want to "get You" as I relate to all three distinct persons that You are. Open my heart this week to explore You in new ways. Amen.
Listen to Pete, Jill & Stuart Briscoe on the Telling the Truth broadcast at OnePlace.com
SPECIAL OFFER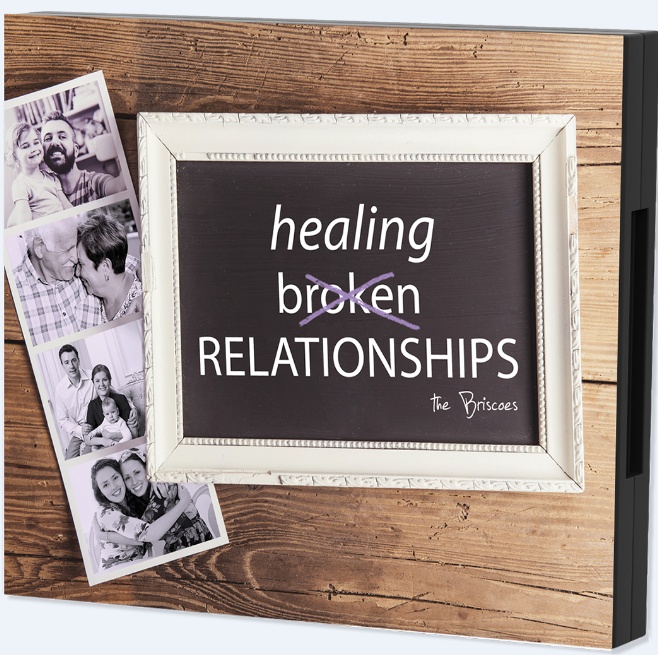 Stuart, Jill, and Pete Briscoe's Healing Broken Relationships CD Album
Most people are familiar with the pain that comes with hurting relationships. Others settle for relationships that just aren't living up to their potential. Stuart, Jill, and Pete Briscoe show you how to breathe new life into your relationships in this
special 6-CD album
.