He wants me as His friend... and has given His Son to die for me in order to realize this purpose. – J.I. Packer
Jesus was traveling from Judea to Galilee. This trek was more than a journey between points A and B – He was walking into hostile territory, through the Samaritans. Though they worshiped God, they also served other gods in accordance with the customs of other nations, "just in case."
Consequently, the Jews refused to let the Samaritans participate in their Temple in Jerusalem. Animosity grew between the two peoples, and by the lifetime of Jesus, tensions were at a boiling point.
Around noon, He came upon Jacob's Well, where he encountered a young Samaritan woman. He told her to go get her husband. "I have no husband," she said. In truth, as Jesus knew, she'd had five, and she wasn't married to the guy she was currently living with. (Imagine the chill that went up that woman's spine. "How in the world does He know that?")
The whole situation is crazy because Jews didn't talk to Samaritans, and a Jewish man was nuts to talk to a woman in public. But still, He did. Why did Jesus speak to her? Because He had a heart for her.
When Jesus asked her for some water, she expressed her astonishment that He, a Jewish man, would ask a Samaritan woman such a thing. He replied:
"If you knew the gift of God, and who it is who says to you, 'Give Me a drink, you would have asked Him, and He would have given you living water." – John 4:10
While this story itself has many layers of meaning embedded in it, the point here is that Jesus didn't risk going into Samaria for an object lesson, but because He loved people. He knew this woman as she was, both in her past rejection and current brokenness, and also the healing and future He had for her.
This Jesus is our Jesus. This Jesus is your Jesus. He knows you – every detail and every secret you wish you could hide. And yet, He zealously seeks you – looking past what you have done so He can find you and love you.
Jesus, thank You for having a heart for people and desiring to be my friend. Please be my living water! Amen.
Listen to Pete, Jill & Stuart Briscoe on the Telling the Truth broadcast at OnePlace.com
SPECIAL OFFER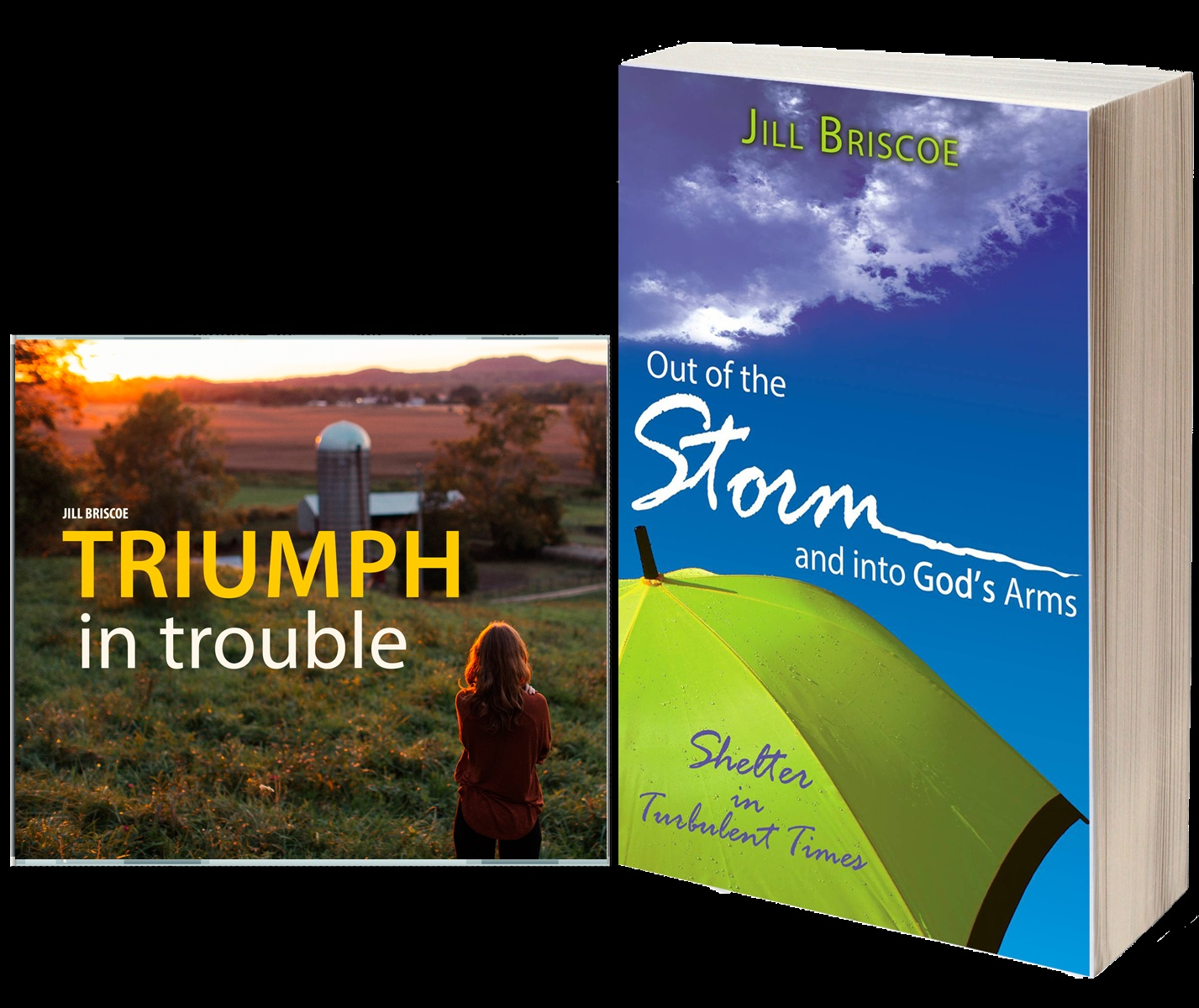 Don't just survive life's storms – thrive in them!
These encouraging resources from Jill Briscoe show you where to find strength in your seasons of suffering – and how God is your Rock and your Shelter no matter what. Request yours when you give today to help more people experience Life in Christ!