September 28
Devoted to Prayer Together
The apostle Peter was once sprung out of prison by an angel who infiltrated perimeter security, cut the chains right off Peter's wrists, and led him out. Did he go home after that? No. Where, then, did he go? He immediately went to find his friends. They had been so worried about Peter that they were gathered together praying. Seeing him come through the doors was a stunning and direct answer to their group intercessions.
God loves when you pray not only for other people but with other people, because it helps you pay attention to other people's needs. He says, "If two of you on earth agree about anything you ask for, it will be done for you by my Father in heaven. For where two or three come together in my name, there am I with them" (Matthew 18:19,20).
God loves to hear your solo prayers, but he promises even greater things when you bind your individual heart with other believers' hearts. When you pray together, your burdens become only half as heavy. When you pray together, your joys are doubled.
Nurses will tell you that patients who feel loved and connected to other people get better faster.
---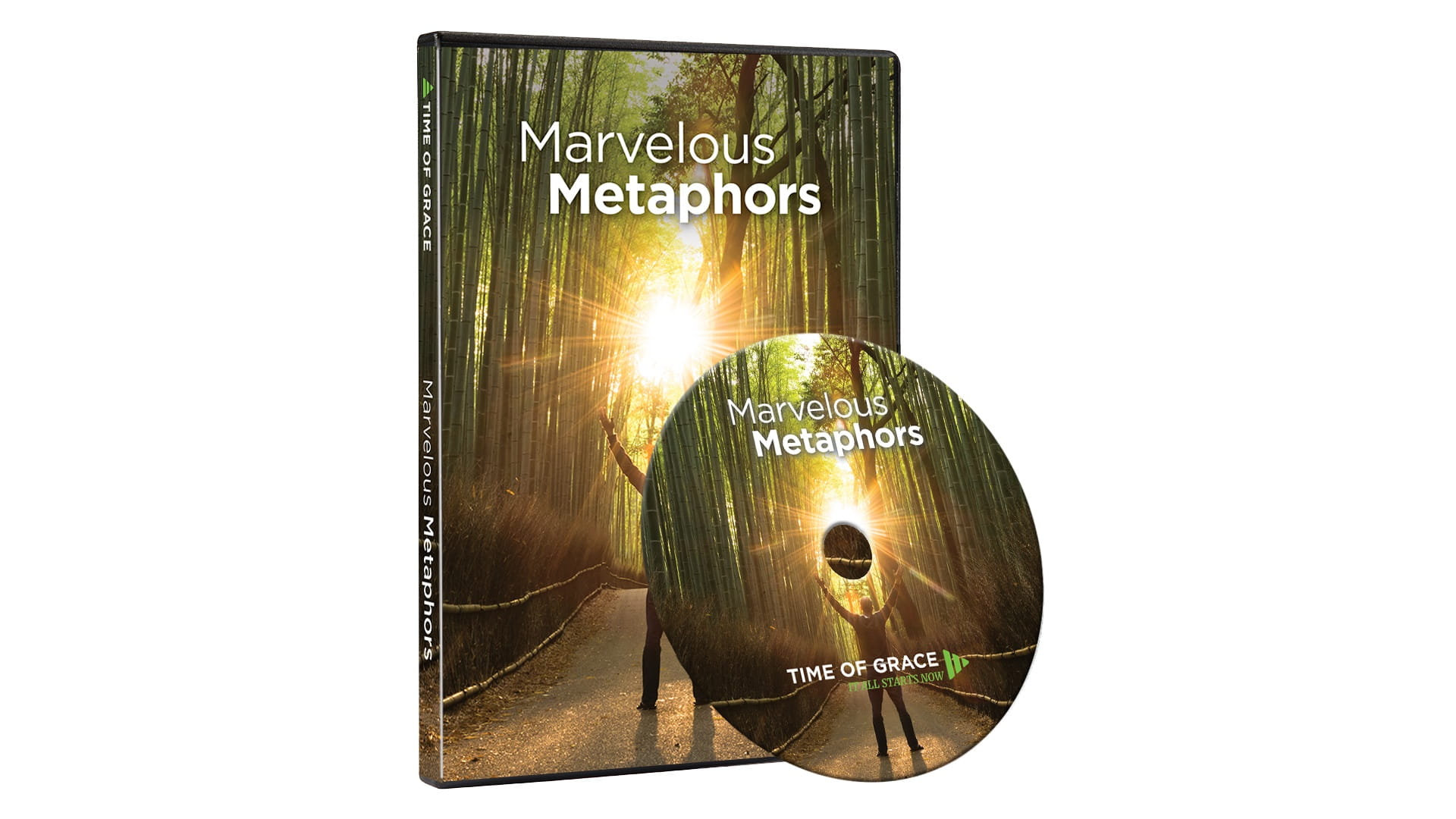 Marvelous Metaphors DVD study set
Everyone longs to be connected with God. And if you ask most people today, they'll tell you that however you want to connect with God is fine. All paths are valid. But the Bible paints a much different picture.
The four-message Marvelous Metaphors DVD study set shows you exactly what Jesus says about what it takes to be connected with God. You'll get a powerful glimpse into our Savior's relationship with his Father. You'll also get insight into what exactly Jesus came to do and the importance of staying connected to him.
The Marvelous Metaphors DVD study set is our thank-you for your support to help share the timeless truths of God's Word with more people through Time of Grace.  Request your copy today!
For more from Time of Grace visit them at TimeofGrace.org or visit their OnePlace.com and LightSource.com pages!