October 1
Grace Means Second Chances
I don't play golf competitively or for money, and that's a good thing. I'm just not that good. The duffers I play with will, after smirks and some appropriate remarks, occasionally give me a mulligan after a particularly horrible swing.
Jesus Christ has paid for the ultimate do-over. Even though we will be sinners till the day we die, his grace means that he has chosen to love us unconditionally. It means that every day we can start fresh, for his mercy is new every morning.
It means that his Father, like the father in his parable of the prodigal son, is a giver of second (and more) chances: "While [the son]was still a long way off, his father saw him and was filled with compassion for him; he ran to his son, threw his arms around him and kissed him" (Luke 15:20). Isn't it a great feeling to know with certainty that the forgiving Father's arms are around you right now, and will be tomorrow as well? When your heart is broken and repentant, can you believe that God actually runs to hug you?
P.S. People who know that they have been forgiven by grace are now invited to show that same mercy to the fools and sinners around them. 
---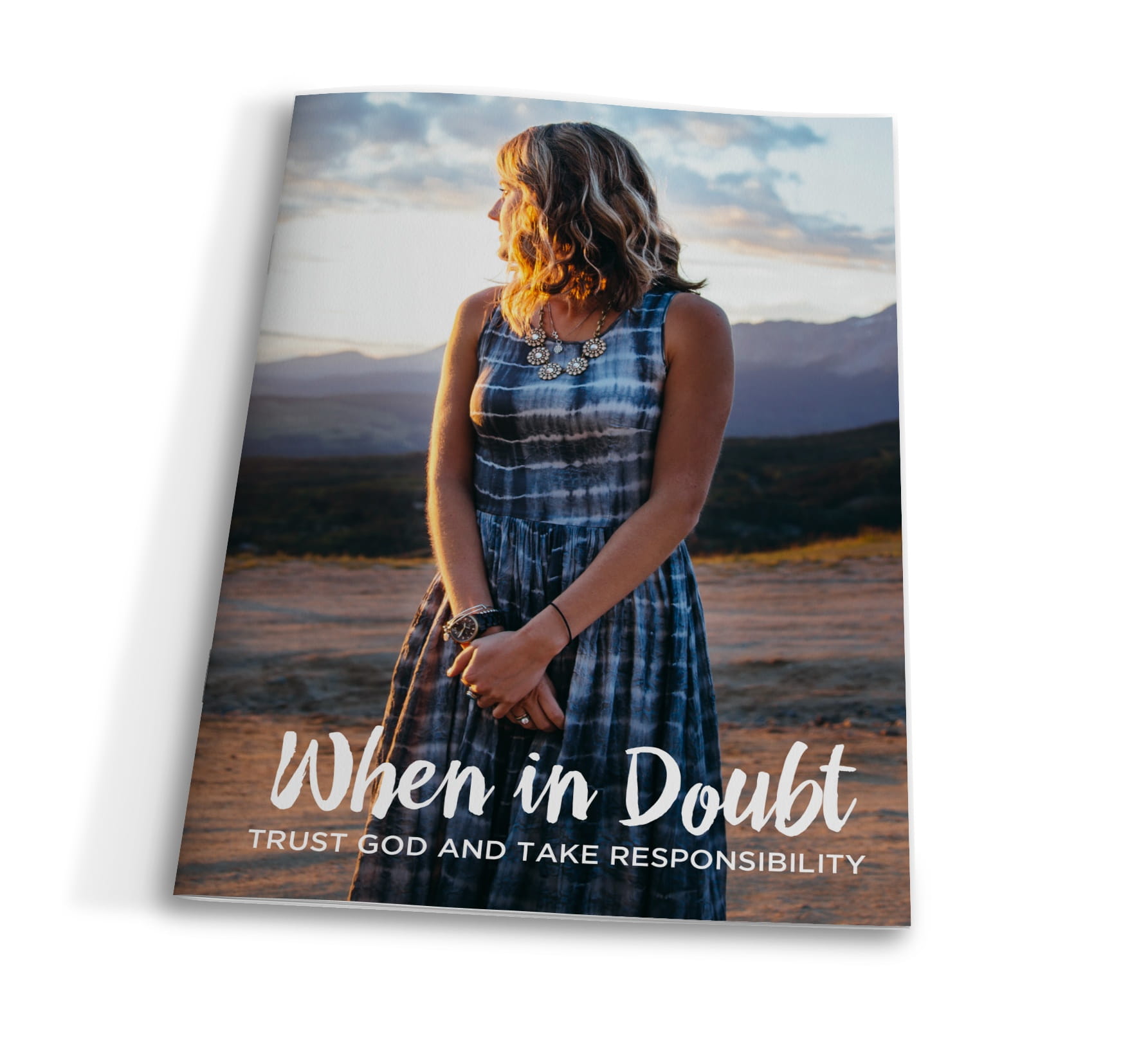 When in Doubt: Trust God and Take Responsibility
We all have doubts and uncertainties about many things, and with those comes a tension between trusting God and also taking personal responsibility. It's from wanting a childlike faith but needing to be a grown-up Christian.
We can trust God and take responsibility for our choices and actions at the same time. In this book, the author encourages you to think deeply about what it means to trust God and at the same time use the gifts and blessings that he has given you to act according to his will.
When in Doubtis our thank-you for your support to help share the timeless truths of God's Word with more people through Time of Grace.  Request your copy today!
For more from Time of Grace visit them at TimeofGrace.org or visit their OnePlace.com and LightSource.com pages!