February 4
Mother-love models grace
Most people know the experience of being chewed out by a boss or put down by fellow workers. Abuse from people around us starts early. Every schoolkid knows what it is like to be picked on; gossiped about; or mocked because of his or her clothes, shoes, grades, hair, or speech.
Where do children go when they've been made to feel worthless, stupid, and ugly? You know the answer: they go to Mom. Mothers have great restorative power in their soothing words and hugs. A child needs to know that even if the world is against me, Mom will always love me, be proud of me, and think I'm somebody.
King David, warrior and poet, compared the peace he enjoyed with his God to the utter serenity of a small child with his mother: "But I have stilled and quieted my soul; like a weaned child with its mother, like a weaned child is my soul within me" (Psalm 131:2).
Moms, it is you who make God believable and real to small children. It is from you that your children learn about unconditional love, daily forgiveness, and a feeling of self-worth. When they've learned it from you, they will find it believable that God could love them the same way and more.
---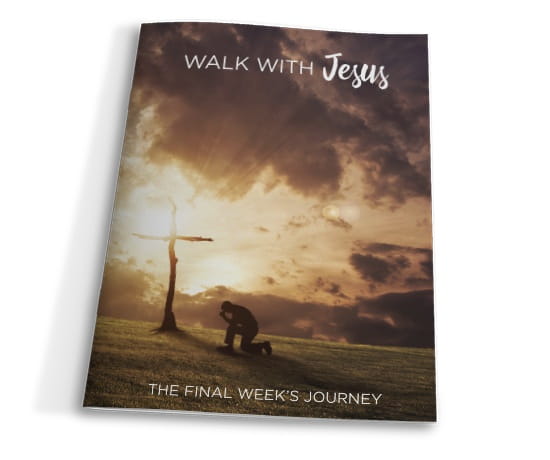 Grow Closer With God During Lent!
Specially written to guide you during the Lenten season, Walk With Jesus: The Final Week's Journey will give you a better understanding of what Jesus experienced during the last week of his life—and help you grow closer with God in the weeks leading up to Easter.
Request your copy of Walk With Jesus when you donate to help share the timeless truths of God's Word with more people!
For more from Time of Grace visit them at TimeofGrace.org or visit their OnePlace.com and LightSource.com pages!