February 27
Jesus is love
We have three potted hibiscus trees that spend summer in our backyard, but only two bear those big gorgeous red flowers. The third is nice and bushy, has great leaves, but doesn't feel like producing no matter what I do.
In the last paragraph of Galatians chapter 5, St. Paul lists nine "fruits of the Spirit," i.e., features and characteristics of our lives that show a living faith and the indwelling of the Spirit. These fruits are not optional; God rightly expects to see these behaviors in our lives.
Not a one of them comes naturally; they are all learned behaviors, taught by God's Word and empowered by the Spirit working through our faith. We need to choose them and choose to grow in them. Our Lord Jesus not only expects them; he enables them with Spiritual energy.
And he modeled them himself. The first fruit Paul lists is love, love that is willing to spend itself to make somebody else's life better. Let me invite you today to recommit yourself to be a joyful imitator of Jesus himself, drawing inspiration and motivation from his fruitful life on our behalf. "My command is this: Love each other as I have loved you. Greater love has no one than this, that he lay down his life for his friends. You are my friends if you do what I command" (John 15:12-14).
---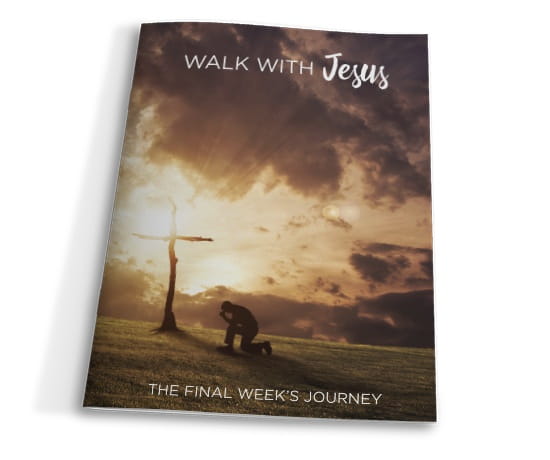 Grow Closer With God During Lent!
Specially written to guide you during the Lenten season, Walk With Jesus: The Final Week's Journey will give you a better understanding of what Jesus experienced during the last week of his life—and help you grow closer with God in the weeks leading up to Easter.
Request your copy of Walk With Jesus when you donate to help share the timeless truths of God's Word with more people!
For more from Time of Grace visit them at TimeofGrace.org or visit their OnePlace.com and LightSource.com pages!