March 9
Devoted to worshiping together
One thing I love about the first wave of the early Christian church is the passion. They were so excited about their faith that they couldn't wait to go to church. Nobody needed to argue them into it. The pastor didn't have to beg or pressure them. Parents didn't have to bribe the children with promises like, "All right, if you go to church, we'll all go to McMoses afterward." Nobody had to threaten the teenagers, "You better go to church or you're not getting the horse and wagon for two weeks."
Instead, "all the believers were together and had everything in common. Every day they continued to meet together in the temple courts" (Acts 2:44,46).
Every day! They just did it. They loved hearing the truth, loved being with other people, loved sharing the Lord's Supper, loved sharing their faith, loved getting encouragement from others. They had everything in common. And because they couldn't wait for Sunday to roll around, they met together—every day.
This Sunday, when the snooze button on your alarm clock is calling your name, rejoice with those who say to you, "Let us go to the house of the Lord" (Psalm 122:1).
---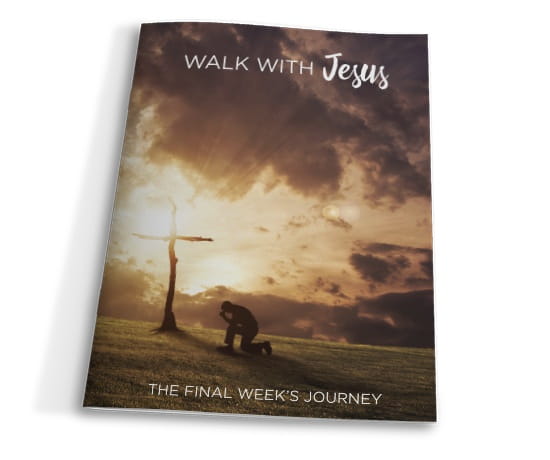 Grow Closer With God During Lent!
Specially written to guide you during the Lenten season, Walk With Jesus: The Final Week's Journey will give you a better understanding of what Jesus experienced during the last week of his life—and help you grow closer with God in the weeks leading up to Easter.
Request your copy of Walk With Jesus when you donate to help share the timeless truths of God's Word with more people!
For more from Time of Grace visit them at TimeofGrace.org or visit their OnePlace.com and LightSource.com pages!