April 19
The glory of the Lord—then
Indiana Jones and the Raiders of the LostArk was pure fantasy (and, of course, great fun), but the movie did do you one favor from a biblical point of view—its representation of what the ark of the covenant must have looked like was probably pretty close.
It was above the atonement cover (the ark's lid), between the cherubim wings, that the bright glory-cloud came to rest. "Behind the second curtain was a room called the Most Holy Place, which had the golden altar of incense and the gold-covered ark of the covenant. . . . Above the ark were the cherubim of the Glory, overshadowing the atonement cover" (Hebrews 9:3-5).
It was the most sacred object in the Old Covenant—about the size of a hope chest, covered in hammered gold sheets, with a pair of golden angels on the lid with their wings touching. Too holy to be touched, it could be moved only by four priests, carrying it on golden poles. Too holy even to be seen, it was set in the Most Holy Place of the tabernacle/temple where only the high priest could go once a year. Even at that, he could enter only with clouds of incense, eyes averted, and the sprinkling of blood.
The message was unmistakable: God was close, but you dared not go too close. Don't touch. He dwells on his earthly throne in holy solitude.
---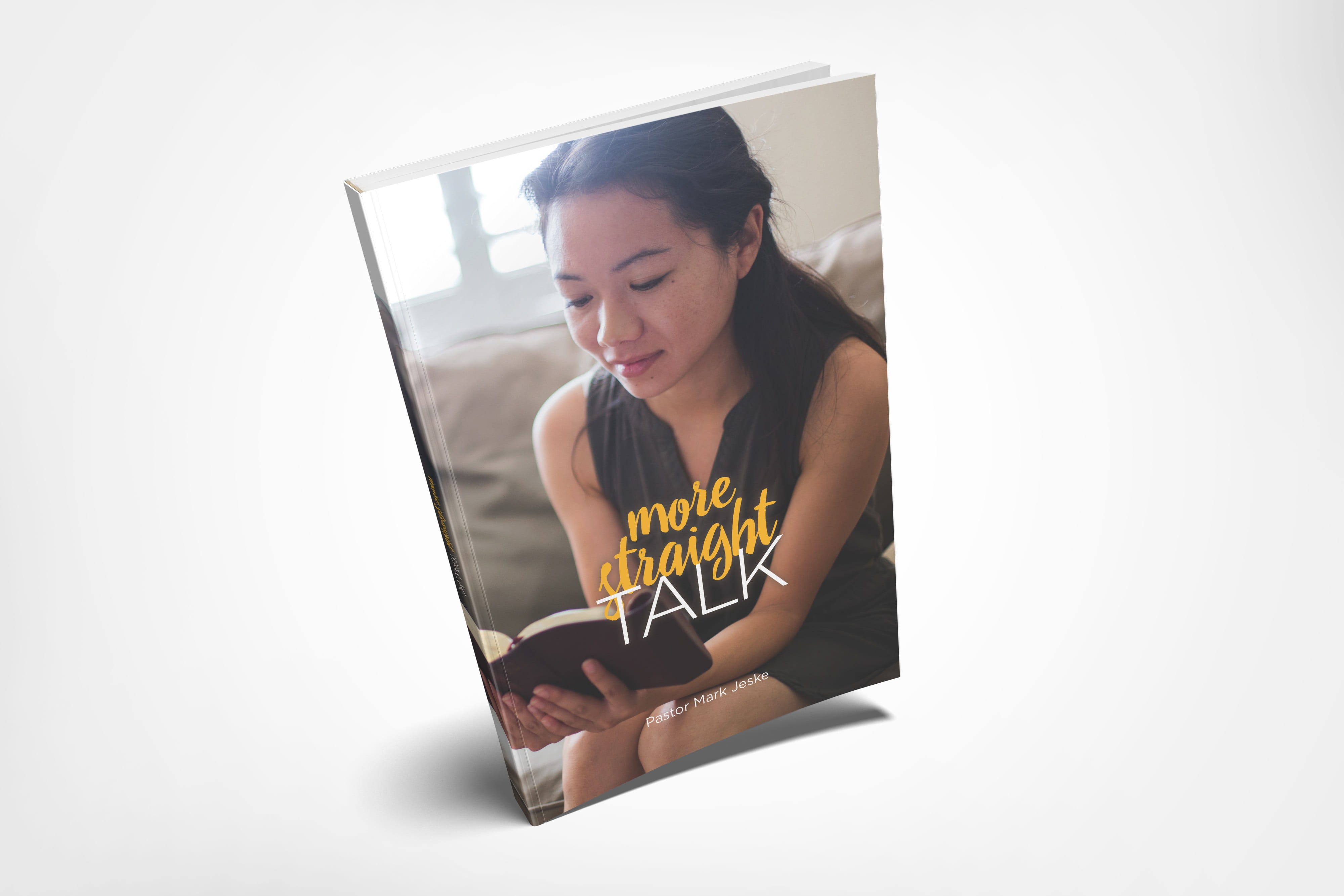 Get straight answers to your toughest questions!
Pastor Mark Jeske wants to give you biblical answers to your tough questions by sending you More Straight Talk—a follow-up to his popular book, Straight Talk. In it you'll find over 150 new questions and answers based on the timeless truths of God's Word.
More Straight Talk is our thank-you for your donation this month to help share the love and freedom that Jesus brings with people all over the world. Please request yours when you give. Thank you!
Request your copy of More Straight Talk when you donate to help share the timeless truths of God's Word with more people!
For more from Time of Grace visit them at TimeofGrace.org or visit their OnePlace.com and LightSource.com pages!