May 13
Why, God?
It is a great comfort to know that God oversees all things; controls and directs the affairs of angels, stars, and mankind; and has a plan for each of our lives. Except when it isn't. It's fun to praise God when you get a promotion, find a great new boyfriend, inherit a chunk of money, or close on a new house. But do you still feel blessed when you get laid off, hear a chilling diagnosis from your spouse's doctor, or stand next to the casket of somebody you really, really loved and needed?
"Why, God?" is the aching cry from believers who really want to believe but just can't understand how a wise, powerful, and loving God would let something this bad happen. "Who has understood the mind of the Lord, or instructed him as his counselor?" (Isaiah 40:13). Is any of that song playing in your head right now?
Two things: first, you will understand more as you get older. One of the compensations for your diminished vertical leap and sprinter speed is a sense of perspective. If you live long enough, you will start to see that God blesses us not only through treats but through hardships as well.
Second, it's okay that there are some things you will never understand this side of the grave. The One who thought you worthwhile enough to sacrifice his Son can be trusted to guide your life. He'll explain later.
---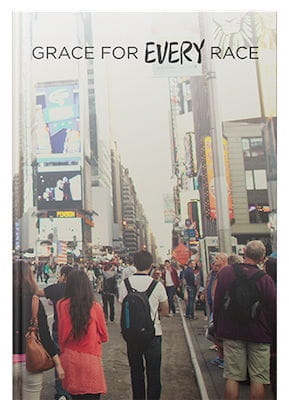 Build a stronger global community of faith!
We want to encourage and equip you to be a force for unity among the global church by sending you a copy of Pastor Jeske's new book, Grace for Every Race.
You'll learn what the Bible says believers in Christ can do to overcome racial divides and build an even stronger community of faith. And you'll get practical advice to help you see more clearly, think more clearly, and listen better as you interact with people of other cultures.
Grace for Every Race is our thank-you for your donation to help take the timeless truths of God's Word to more people. So please request your copy when you give today. We're grateful for you support!
For more from Time of Grace visit them at TimeofGrace.org.