September 23
It's other people who are the racists
I will never forget the series in my hometown newspaper, "Race: The Rawest Nerve." The stories chronicled the racial turbulence that once tore up neighborhoods and still troubles the city. A survey of the city and its suburbs revealed that over ninety percent believed that racism is a serious problem here. To the question, "Are you a racist," do you know how many answered yes? Two percent. In other words, it's always other people who are the racists.
            Satan seeks to exploit every difference in people to drive them apart. Race is one of his most effective harmony wreckers. "Why do they act like that?" "Our people would never do that."
            Realize that racist urges lurk in your heart just as surely as the urges to lie, covet, steal, and commit adultery. The key to healing, as with all sin, is repentance. "Wash your hands, you sinners, and purify your hearts, you double-minded. Grieve, mourn and wail. . . . Humble yourselves before the Lord, and he will lift you up" (James 4:8-10).
            Forgiven by Christ and indwelt by his Spirit, our hearing improves and we know how our careless race talk sounds to people not like us. Our vision improves and we see how actions and attitudes of our tribe have hurt other people. Fear and suspicion and resentments give way to tolerance, then acceptance, then appreciation and respect.
And then the gospel can move more freely.
---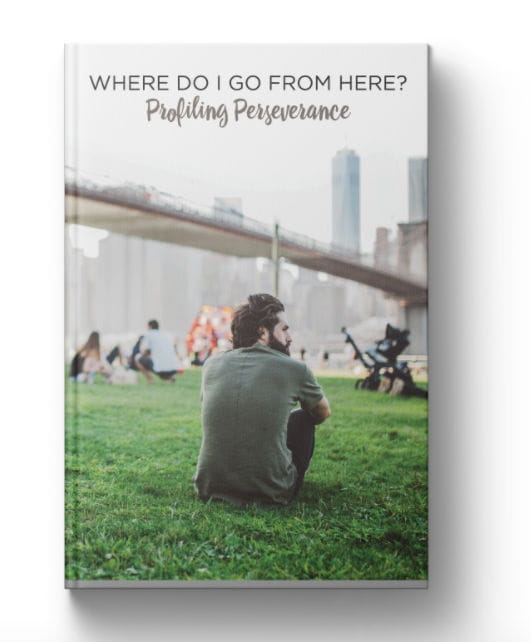 Find the hope you need to start moving forward again!
Every single one of us can relate to times in life when we need hope to persevere. And in our brand-new book, Where Do I Go From Here? you'll discover how the Bible says you can navigate and move forward from the trials you face in life.
Where Do I Go From Here?is a candid and empowering book that profiles the power of perseverance through the lens of Scripture. And as you read it, you'll be reminded of the truth that regardless of your circumstance, you have a way out. Because in Jesus, you have a hope and a future!
We'll send you Where Do I Go From Here? to thank you for your gift today to help reach more people with the timeless truths of God's Word. Just request yours when you give.
Thank you for your generous support! Request your copy!
For more from Time of Grace visit them at TimeofGrace.org.