July 12
What's holding you back?
Pastor Mark Jeske
When people say they're "ADD," some are kidding and some are serious. Attention Deficit Disorder is a quick and easy way to blame something else for your laziness and carelessness, but it is also a real mental problem that cripples people's ability to concentrate and focus on what's important.
Do you know people with spiritual ADD? They mean well. They really intend to get back to church, really, one of these weeks, seriously, but life just keeps intervening. Birthday parties and family brunches and vacations and soccer tournaments and exhaustion from work and home repairs and a Sunday golf league and work brought home and a sick kid and a houseful of Sunday midday guests just keep pushing that church attendance day farther and farther until the original intent and resolution fade into the rearview. Spiritual inertia carves ruts so deep that it would take divine dynamite to blast them out.
What's holding you back from a more joyful faith, a more visible faith, a more energetic faith? Scripture gives us many examples of people who overcame despite suffering far worse problems than you ever did: "Therefore, since we are surrounded by such a great cloud of witnesses, let us throw off everything that hinders and the sin that so easily entangles" (Hebrews 12:1).
What are your top three distracters?
(I mean it—make a list right now and look at those items. What needs to change? Today?)
---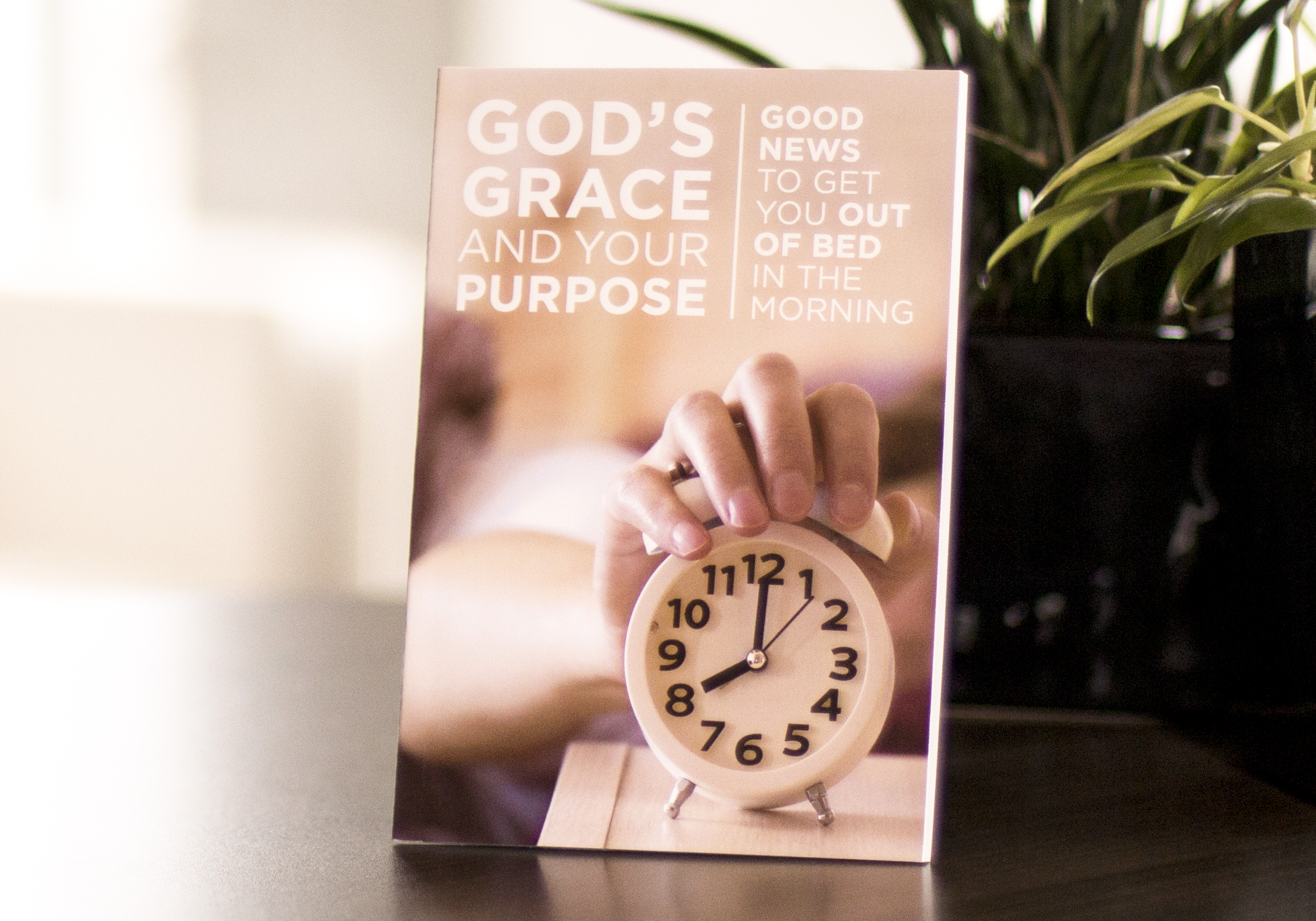 Live free from fear!
Of all the things that rob people of happiness, the most common are worry, anxiety, and fear. God's Grace and Your Purpose: Good News to Get You out of Bed in the Morning will help you live confidently in the knowledge that God has a purpose for your life.
For more from Time of Grace visit them at TimeofGrace.org.