August 3
The true source of our prosperity
Pastor Mark Jeske
My dad was a doer, and he taught me to be a doer. He taught me to value being self-reliant, curious, hard-working, thrifty, quick to save, and slow to spend. I am grateful for that wonderful guidance. But there's a risk there—the risk that I might be foolish enough to suppose that I am the source of my personal prosperity.
Here's where farmers still have much to teach us. Even in this age of technological miracles, farmers know that their crops are at the mercy of forces that no farmer can control. Even when they obey all the laws and rhythms of the seasons, even when they do everything right and in the right order, they must watch and wait and pray. Insects, hail, plant disease, drought, floods, and early frost can destroy a whole season's work in a hurry.
It is my personal belief that it's much harder to be an agnostic or atheist farmer. Farmers just know the true Source of their prosperity: "The seed will grow well, the vine will yield its fruit, the ground will produce its crops, and the heavens will drop their dew. I will give all these things as an inheritance to the remnant of this people" (Zechariah 8:12). Without God's smile and blessing, nothing will work for you.
Take inventory of everything good in your life and thank the Source. Think of everything you're struggling with and striving for right now, lift your eyes up to heaven, and entrust it all to the Source.
---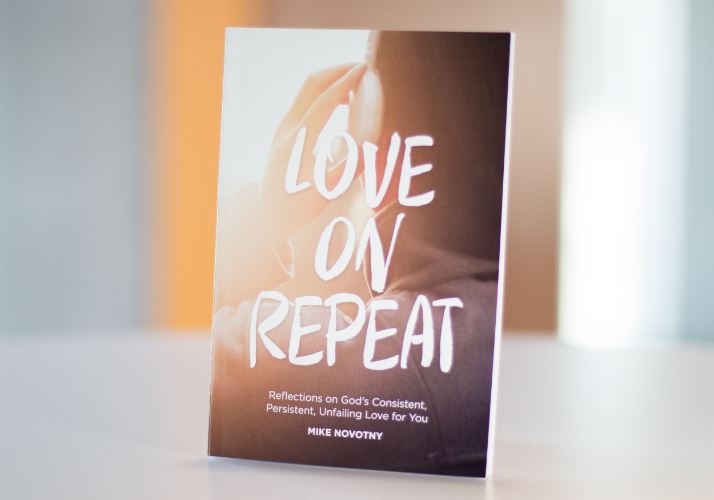 Your gift goes twice as far to tell others about God's grace!
A generous donor with a heart for spreading the good news about Jesus has stepped forward with a $75,000 Challenge Grant. And this donor is challenging friends like you to meet it by August 31.
This means more people can not only learn about their Savior—but see how he is at work in their lives right now.
When you give to reach the $75,000 Challenge Grant, you'll not only make your gift worth TWICE as much—you'll help more people start living in the joy of God's grace!
We'll say thanks for your gift today by sending you a copy of our new book, Love on Repeat.
Double the impact of my gift to spread the gospel!
For more from Time of Grace visit them at TimeofGrace.org.