A NEW WAY TO GET AIRPLAY… As if writing hit songs isn't enough. Now Canadian rockers downhere have found a new way to get their music on the radio. The band recently wrote and recorded a new theme song for WAY-FM's "Top 20 Meltdown." The countdown show premiered the new jingle last Saturday and says it will incorporate it as a regular part of the weekend program. We say that's not a bad way to ensure regular airplay. The guys also took some time to host "The Hometown Tour," visiting WAY-FM markets throughout the Southeast. For reasons not quite clear to us, each event included a visit from the Nashville Predators NHL mascot, GNASH. The Dominoes pizza and street hockey matches between downhere and local youth and youth pastors made much more sense. If you missed the party, check out downhere's "So Much for Substitutes," which released June 10.

NOT A BAD FIRST DAY… A new disc's release day often finds the artist and those at the label holding their breath in anticipation. While it takes time to build a career, one day can break it. Fortunately, newcomer Todd Agnew watched his first single, "This Fragile Breath," climb to the No. 1 spot on the Radio & Records Christian CHR chart this week, just as his freshmen project hit stores. Subtitled "The Thunder Song," the tune is making its way up several other charts as well, so if you haven't heard it, chances are you will. That bodes well for Agnew's future at a time when the music industry is strapped for cash and new artists often aren't given long to prove themselves. But don't take our word for it. Catch Agnew right now on the "Summer Jam" tour with NewSong, Tait and Plus One.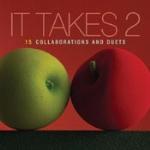 IF FRANK SINATRA AND BONO CAN DO IT… Sparrow Records is playing matchmaker and they've come up with some pretty interesting pairs for their upcoming release, "It Takes Two — 15 Duets and Collaborations." The disc, due August 19, features such crazy couples as dc Talk and Charlie Peacock, and Avalon and Aaron Neville. The album's 16 tracks (three are brand new) also pair obvious choices like Steven Curtis Chapman and Michael W. Smith or Nichole Nordeman and  Fernando Ortega. The first single to hit the airwaves will be "Expressions of Your Love," which pairs Rebecca St. James with Chris Tomlin. Listen for it around August 8.