How Should Christians React to Osama bin Laden's Death?
Compiled & Edited by Crosswalk Editorial Staff

2011

2 May

COMMENTS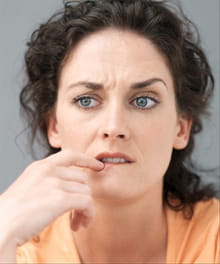 Almost 10 years after the 9/11 attacks, the United States military killed the mastermind behind the attacks, Osama bin Laden. President Barack Obama announced the covert operation's success in a public address, saying, "[O]n nights like this one, we can say to those families who have lost loved ones to Al Qaeda's terror: Justice has been done."
Many Christian leaders immediately reacted on Twitter and other social media, many of them dealing with the difference between sorrow over death and celebration for justice. Christians in the U.S. also wondered what retaliation might await fellow believers in Islamist parts of the world as the news of bin Laden's death spreads. Here is a sampling of reactions from Christians on Twitter:
Ed Stetzer, president of LifeWay Research: Now that bin Laden is gone, can we have our civil liberties back, send home the #TSA and restore the 4th Amendment? …Lord, may we see peace. May the world be more free so the gospel may be preached w/o restriction. Use this for your agenda.
Cameron Strang, founder of RELEVANT magazine: I was with the president in the East Room 13 days ago with some Christian leaders. A tad less significant than what happened there tonight.
Burk Parsons, editor of Tabletalk magazine: Historic Justice: Adolf Hitler's death was announced late at night on German radio on May 1, 1945… To our soldiers: We thank you for your service in protecting us as one free nation, under God, to live and worship and preach Christ freely.
Russell Moore, author and pastor: The sword of justice, when exercised justly, is a minister of God's righteousness. Rom. 13
Mark Driscoll, pastor at Mars Hill Church: The cheering crowds remind us that justice is glorious & comes ultimately through Jesus cross or hell. Justice wins http://ow.ly/4KUXP... Proverbs 28:5 Evil men do not understand justice, but those who seek the LORD understand it completely.
Ray Pritchard, Keep Believing Ministries: "The whole city celebrates when the godly succeed; they shout for joy when the wicked die." Pr. 11:10
Abraham Piper, blogger: Osama Bin Laden is dead? I want to see the long-form death certificate.
In the blogosphere, reaction was more nuanced:
Justin Taylor, Between Two Worlds: I think it's appropriate for Christians to intermingle grieving and gratitude. Grief for a life made in the image of God but so destructive of human life and so dishonoring to God. And gratitude for justice being served as an instrument of God's wrath.
Brett McCracken, author and blogger: Osama Bin Laden–villain of our times–shot dead by U.S. Navy Seals. A long sought justice served. Like the crowds elated in the London streets on Friday, crowds of Americans could be seen celebrating in Times Square, Ground Zero, & outside the White House. Though this occasion (a death) is certainly more solemn than the happier occasion of a [roayl] wedding, both events filled a deeply human, elemental emotional longing: for love, for peace, for justice… Both events were redemptive moments for the world.