'A.I.' Debuts at Box Office Top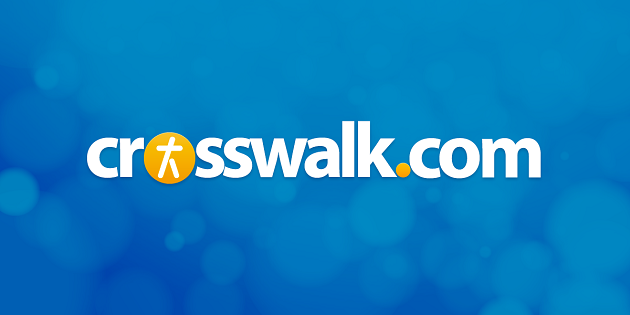 LOS ANGELES (AP) - For a change, intelligence prevailed at the box office.
Steven Spielberg's challenging, enigmatic ``A.I. Artificial Intelligence'' debuted as the No. 1 film, taking in $30.1 million over the weekend, according to studio estimates Sunday.
Last weekend's top film, ``The Fast and the Furious,'' slipped to No. 2 with $20 million, bringing its 10-day total to $77.8 million.
A project Spielberg inherited from Stanley Kubrick, ``A.I.'' stars Haley Joel Osment, Jude Law and Frances O'Connor in a sci-fi tale of a robot boy programmed to love.
The movie's opening gross was well below the performance of such Spielberg summer blockbusters as the ``Jurassic Park'' movies, but a solid return given the intellectual demands ``A.I.'' places on audiences.
``Some people thought it might do more simply because it was Spielberg,'' said Paul Dergarabedian, president of Exhibitor Relations, which tracks the box office. ``But given the tone of the film, the fact that it's not a movie for little kids, that it's more a thinking person's movie, I think it did quite well.''
John Singleton's ``Baby Boy'' opened at No. 5 with $8.6 million from Friday to Sunday and has grossed $11.7 million since opening Wednesday. The urban drama stars singer Tyrese Gibson as a man-child trying to avoid the responsibilities of adulthood.
Two other new films had poor openings. The teen drama ``crazy/beautiful,'' starring Kirsten Dunst, debuted at No. 8 with $4.5 million. Dunst plays a manic-depressive, alcohol-abusing teen who finds romance with a Hispanic honors student.
``Pootie Tang,'' a comedy that received scathing reviews, debuted well out of the top 10 with a gross of $1.55 million. Based on a character from Chris Rock's HBO show, the movie stars Lance Crouther as a singing superhero battling corporate exploitation.
``Lara Croft: Tomb Raider'' pushed its total to $101.2 million Sunday, the sixth movie this year to top $100 million. ``Shrek'' climbed to $227.5 million, passing ``Aladdin'' to become No. 3 among top-grossing animated movies, behind ``The Lion King'' ($313 million) and ``Toy Story 2'' ($246 million).
The overall box office fell, with the top 12 movies grossing $115.9 million, down 7.4 percent from the same weekend a year ago, when ``The Perfect Storm'' and ``The Patriot'' opened.
``A.I.,'' a movie that inspires debate and contemplation over its ambiguities and cryptic ending, is an unusual film for summer, when theaters mostly are packed with action flicks, comedies and other lighter fare.
``I think it's good counterprogramming to the type of films that generally come out in summer,'' said Dan Fellman, head of distribution for Warner Bros., which released ``A.I.'' ``It's a movie that people talk about and generates word of mouth, hopefully.''
``A.I.'' nearly matched the $30.6 million opening weekend for Spielberg's ``Saving Private Ryan'' in July 1998, though that film debuted in only 2,463 theaters, compared with 3,242 for ``A.I.''
In limited release, the French farce ``The Closet'' did well, grossing $80,000 at four theaters in New York City and San Francisco. The movie stars Daniel Auteuil and Gerard Depardieu in a comedy of errors about a bland accountant who pretends to be gay to avoid getting fired.
Estimated ticket sales for Friday through Sunday at North American theaters, according to Exhibitor Relations Co. Inc. Final figures are to be released Monday.
1. ``A.I. Artificial Intelligence,'' $30.1 million.
2. ``The Fast and the Furious,'' $20 million.
3. ``Dr. Dolittle 2,'' $15.4 million.
4. ``Lara Croft: Tomb Raider,'' $9.8 million.
5. ``Baby Boy,'' $8.6 million.
6. ``Atlantis: The Lost Empire,'' $7.8 million.
7. ``Shrek,'' $7.1 million.
8. ``crazy/beautiful,'' $4.5 million.
9. ``Pearl Harbor,'' $4.4 million.
10. ``Swordfish,'' $4 million.