No More Mr. Shy Guy
Lucas Hendrickson, CCM Magazine
Tuesday, September 27, 2005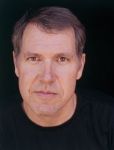 Discussions about the idea of freedom, be they through powerful statements or hackneyed clichés, seem to dominate the public discourse more than any other topic thus far in the 21st century.
We hear about freedom daily on the global scale, and even more intensely on the national radar, but we sometimes miss out on the personal stories.
Chris Rice wants freedom:  freedom to live his life the way he chooses (as privately as someone in the public eye can), freedom to make his music the way he chooses (surrounded by friends old and new, and for an audience as broad as he can make it) … and the freedom to do interviews only one day a week.
"I just found I couldn't keep working everything around a 15-minute slot here or a 10-minute slot there, or midway through the morning you have something else here, so you can't plan anything for the morning," says the veteran singer-songwriter now in his ninth year as a recording artist. "At one point, we just decided, 'Let's do Tuesdays.'"
Through a conversation with Rice, you detect a man who knows there's freedom in setting certain boundaries and obliterating others. From his earliest days as an artist, Rice made it plain to business associates and fans alike that there's the public Chris and the private Chris, and the twain shall meet only when they have to.
But private problems arose via his public gift, crafting compelling story-songs (though, he's quick to point out, not always his personal stories) that touch people's hearts effortlessly, creating in them a desire to connect on that personal level with the introspective storyteller.
"Part of the problem is that I'm a huge introvert, and people don't tend to understand that, and a public life really intensifies that in a way that can't be explained. So I have to manage how and when I interact with people, and over the years you learn what knocks you flat and what makes things work," Rice says. "There are little things like not [meeting fans] before a show, which might make a promoter really mad, but I just have to say it's my policy because I can't walk on a stage 20 minutes after having met with 20 people. The intensity of that interaction just depletes me, and I can't walk on a stage excited and riled up ready to go after that kind of situation, so managing that is the key."
So where Rice sometimes finds it necessary to throw the shields up (albeit as transparent and temporary as possible), his professional life has never been so free … and so full of opportunity. This past month sees the release of his latest studio effort, "Amusing," his first under a new recording agreement with INO Records and the production outfit he and producer Monroe Jones co-own called eb+flo Records.
"INO just made perfect sense. Their record of being able to handle artistry and artists that spill over into the rest of the world and knowing the channels and knowing how to be able to do that well, made it a place where I wouldn't have to worry about forsaking what I've been doing all along," Rice says. "I can still keep that going and not turn my back on it, but also be able to pursue all directions. INO is so much behind that and knows how to make it happen."
"Amusing" finds Rice back in wry, optimistic, sensitive and energetic form, but with a variety of musical sandboxes he's able and eager to work in. The opener "Love Like Crazy" (featuring an intro by surf-rock twangmaster Duane Eddy) is an uptempo pop-rocker embracing the idea of shedding the inhibitions that come with love, "Breakfast Table" gives a more personal look at the thought of looking forward to heaven, and "The Best Song Ever" ramps up an anthemic take on the common, joyous place found in fellowship.
Have something to say about this article? Leave your comment via Facebook below!
advertise with us
Example: "Gen 1:1" "John 3" "Moses" "trust"
Advanced Search
Listen to Your Favorite Pastors