My Prayer Playlist
Ryan Duncan, Crosswalk.com Entertainment Editor
Monday, March 03, 2014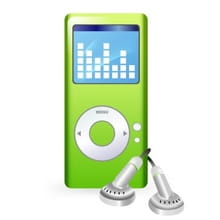 MercyMe – Bless Me Indeed (Jabez's Song)
Like Casting Crowns, MercyMe is a great Christian band with a number of strong songs that could have made this list. In the end though, Bless Me Indeed was the one I chose for their entry. Drawing on the prayer of Jabez in 1 Chronicles 4, vocalist Bart Millard petitions God to bless him and expand his horizons. If you're like me, you may feel selfish asking God for something when He's already given you so much. Yet that's the beauty of Jabez's song, there's no sin in asking for God's blessing when it comes from a genuine heart.
Ginny Owens – If You Want Me To
Earlier I said I liked sad music, and there is perhaps no song more heartbreaking than If You Want Me To by Ginny Owens. A low, mournful hymn, If You Want Me To finds Owens reflecting on the many struggles Christians endure during their walk with Christ. Beneath all the sorrow however, lies a beautiful message of hope. Now, I've been through some rough spots in my life, and I've made my share of mistakes to, but I now know that God has never left my side for a single moment. This song is for all the people walking the razor edge of faith: remember that you never walk alone.
Britt Nichole – Gold
Gold is a horribly cheesy pop-anthem that no sane person would ever confess to liking in a million years, yet somehow it found a way onto my iPod. I think it's because I occasionally volunteer in my Church's Sunday school, and the more I've gotten to know these kids, the more I've started to worry. Right now they're protected; innocence and Christian community have kept them safe from a harsh world. Still, they will grow up eventually, and one day reality and all its troubles will come crashing in. If I take anything from Gold, it's that all children should know that no matter what the world says, in God's eyes they are priceless.
Tenth Avenue North – Losing
I've said this before, but I have a real problem with holding grudges. It doesn't help that, for all our talk of love, Christians can be remarkably cruel. With this mindset, it's easy to fall into an "Us vs. Them" mentality, but Tenth Avenue North's Losing utterly destroys such self-righteous delusions. Losing doesn't try to take a side, but instead takes a lesson from Matthew 7:5 and acknowledges that we all have planks in our eyes. I'd like to recommend this song to anyone who's been nursing a grievance or clinging to hate, because without forgiveness we are the ones who lose in the end.
For King and Country – The Proof of Your Love
The last song on this list may be the most important. Over the years, I've watched the Church try to change the world through different methods. We tried through missions, we tried through culture, we tried through policy, but all we did was increase the gap between us and those we hoped to reach. For King and Country helped me understand why this happened; we had forgotten how to love.The Proof of Your Love reveals that it doesn't matter how well we argue or how talented we become, if we do not love, it's all for nothing.
Our lives must be the proof of Christ's love.
What about you? What are some songs that draw you closer to God?
*Published 3/5/2014
Have something to say about this article? Leave your comment via Facebook below!
advertise with us
Example: "Gen 1:1" "John 3" "Moses" "trust"
Advanced Search
Listen to Your Favorite Pastors