Why Hunger Games is Flawed to Its Core
N.D. Wilson, Trevin Wax
Thursday, May 17, 2012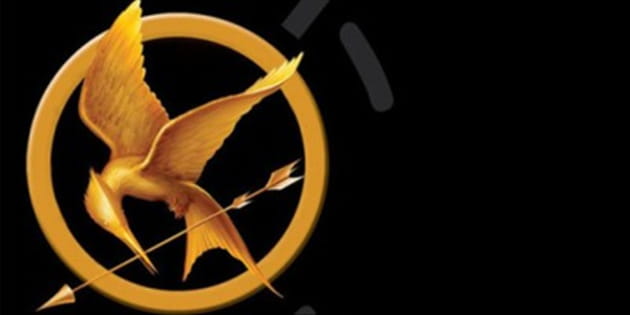 Quick Switch 2
The self-defense defense. Katniss is a victim, but so is every other innocent person thrust into these games. She should be rising above the game and defending herself (and everyone else) from the Hunger Games. Instead, she kills her fellow victims. Sure, if someone is in the act of trying to murder you, shoot them through the throat. But dropping tracker jackers on sleeping kids? Negativo. Why is she playing this game by the rules at all? The Hunger Games are the real enemy.
If Collins wanted her protagonist to be the kind of rebel who would start a revolution (and she does want that), she should have had Katniss cutting her locator out of her arm on night one instead of participating in and perpetuating the evil. But readers are a little numb to killing, and this particular switch wasn't hard to pull on us.
Here's a thought experiment to help us see clearly. What if Collins had thrown her character into this arena and the rules had been different? Last one raped wins. Rape or be raped. Obviously, a real hero wouldn't play the game. Explode the game. (Sidenote: rape is awful, but at least the other kids would have survived.)
Faux-revolution
File this under misunderstanding humanity, which is just another way of saying that The Hunger Games misunderstands courage, inspiration, oppression, and nobility as they relate to people in a collective herd. If you want to see an accurate picture of how one enslaved victim can threaten a regime, watch Gladiator. Twenty thousand people (and the emperor) are commanding one slave to kill another. (Kill!Kill!Kill!) But instead, he throws his sword in the dirt and turns his back on the emperor. And…the people he just defied now adore him. He inspires. His courage is unlike anything they've seen, and he is now officially a political problem.
Walk through what Collins has Katniss do while playing in the Hunger Games. First, she does and says exactly what she's told to do and say (trying to manipulate the mob with false sentimentality). Second, she plays the vile despotic game, and by the immoral rules. Finally, she threatens to kill herself (and talks her faux-boyfriend into doing it with her). This, allegedly, panics the establishment and is the spark that will start a revolution.
But the world doesn't work that way. Men and women are not inspired to risk their lives in insurrection and defiance by someone reaching for poisonous berries. Revolutions are not started by teen girls suicide-pacting with cute baker boys. Oppressive regimes are not threatened by people who do what they are told.
Put yourself in the author's well-worn desk chair. If you really wanted your Katniss to threaten this tyrannical system like many great men and women have threatened many tyrants throughout the ages, what would you have her do? She needs to be a lot more punk rock (in the best possible way). She needs to stop giving a rip about her own survival (the most dangerous men and women always forget themselves). She needs to refuse to be a piece in the game. Imagine millions of people watching her disarm some boy who was trying to murder her, and then cutting out his locator, hiding him, and keeping him alive. Every time she defied the order to kill, she would earn the true loyalty of the spared kid's district. And she would start being a legitimate political threat. (Even Tom Wolfe asked me about The Hunger Games, having apparently heard it had some revolutionary insight. I hit him with the primary plot beats and watched him blink in confusion.)
Have something to say about this article? Leave your comment via Facebook below!
advertise with us
Example: "Gen 1:1" "John 3" "Moses" "trust"
Advanced Search
Listen to Your Favorite Pastors