How to Live the Renegade Life God Wants for You
Whitney Hopler, Crosswalk.com Contributing Writer
Tuesday, April 30, 2013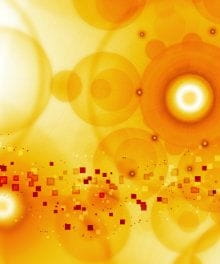 Editor's Note: The following is a report on the practical applications of Vince Antonucci's new book, Renegade: Your Faith Isn't Meant to be Safe, (Baker Books, 2013).
If you're a Christian, your life should be a great adventure of taking risks and exercising faith every day. But it's so easy to simply settle into a lifestyle of conventional behavior that you need to constantly challenge yourself to live the renegade life that God wants for you. When you do, you position yourself to enjoy a close relationship with God and have a significant impact on the world.
Here's how you can live as a renegade for God:
Shift your focus from religion to relationship. Stop approaching God through religion and start approaching Him through relationship. When you focus on developing a close relationship with God, you'll discover true intimacy with Him and true influence in the world.
Invite God to pour His love into your life so you can pour His love out for others. Revolve your life around your relationship with God. Don't settle for having God as just part of your life; instead, build your whole life around your relationship with God. When you do so, your passion for God will grow as you get to know Him more, and your passion for God will translate into compassion for people. Your intimacy with God will lead you to influence the world for the better as God empowers you to become a force of good. God's love will flow through your life into the lives of other people who need to experience it.
Aim for love, not just growth. While you should definitely grow spiritually from living a Christian lifestyle, the point isn't just your own growth. Rather, the point is learning how to love God and other people more. So shift your spiritual focus from inward to outward.
Take risks by trusting God. You can't please God by playing it safe in life; it's imperative to take the risks God leads you to take in order to live a life that pleases Him. Keep in mind that everything that has the potential for producing greatness requires some kind of risk, and every risk that God calls you to take is worth taking. Don't let fear stop you from taking any risk. Instead of focusing on what scares you about taking a risk, pay attention to the potential return that that can result from that risk. So when God urges you to tithe, volunteer, or share your faith with others, rather than focusing on your fear of sacrificing money, time, or suffering social rejection, focus on the lives that will be changed forever when you support God's kingdom work on Earth generously. Look past the fear to see the reward. Whenever you're hesitant to take a risk that you know God is calling you to take, pray for greater faith so you can move forward. Be sure to base your sense of security in your relationship with God and nothing less than that. When you do, you can confidently take great risks because God – who alone is always completely reliable – will be there to catch you if you fall.
Pass along grace. Let your gratitude for how God has been gracious to you despite your sins motivate you to give other people grace when dealing with their weaknesses and mistakes.
Discover your calling. Prayerfully and thoughtfully consider the question: "How can I use my life to help the most people who are far from God get close to God?" God may guide you to the answers about this question in a variety of ways, such as by speaking directly to you through His Holy Spirit, showing you how your past experiences have prepared you to minister to others now, using stories you enjoy (such as those in movies) to help you figure out what you're passionate about and why, making you angry about suffering or injustices in the world so you realize that you want to do something to help those causes, showing you how you can do what makes you happy to help meet the world's needs, giving you wise advice from friends and family members who know you well and love God, and presenting opportunities to experiment with various ways of using your gifts to help others.
Recently on Spiritual Life
Have something to say about this article? Leave your comment via Facebook below!
advertise with us
Example: "Gen 1:1" "John 3" "Moses" "trust"
Advanced Search
Listen to Your Favorite Pastors