Words of Comfort for Bereaved Parents
David Murray, Professor, Pastor, Author
Tuesday, October 23, 2012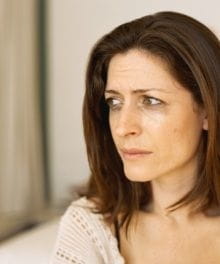 Loaned
She was but a loan – her work was finished. You are not called to sorrow as those who have no hope. Her death has made a deep impression on my own mind. It is only four months since my daughter Mary died – Sophia's nurse. Their hearts were warmly united together: they were "lovely and pleasant in their lives, and in death they were not (long) divided" (J. R., Dumfriesshire, 52).
Heaven beautified
If the child's absence makes your home look more desolate than it used to be, heaven has been rendered more than correspondingly rich and attractive. And what untold influence is brought to bear upon you to seek a better country, when to the voice of the Father, Son, and Holy Ghost, there is added that of your completely holy and happy child, saying, "Be ye followers of them who, through faith and patience, now inherit the promises!" ­(W. W., Langholm, Dumfriesshire, 53).
Powerful fullness
I never saw such a fulness, nor felt such a power in the following text, as when called to part with a lovely daughter of five years of age, viz. "All things work together for good to them that love God" (W. R., Bury, Lancashire, 54).
Tied to the world of spirits
I trust that you will find the consolations that are in Christ Jesus abounding to you, and that you will learn to say, "It is well." You have one tie more to the world of spirits, and one tie less to the world of bodies (J. M., Glasgow, 42).
Absent from the body
The widowed mother had the little body bestrewed with beautiful flowers, and, being of intense sensibility, could not reconcile her feelings to part with the remains, until I brought, as vividly as I could before her mind, that it was not her son whom we were about to bury. Her son was ABSENT from the body and PRESENT with the Lord. It was but the dust which we were about to commit reverently and lovingly to the kindred dust. She grasped afresh the glorious reality, and was stayed! (G.G., Dundee, 54).
Scythe and dew
This week last year, my heart was first called to bleed under a stroke similar to your own. It is when the land is most weary, that "the shadow of the great Rock" is broadest, coolest, sweetest! And it is where the scythe of death has been, that the dews of the Comforter come most copiously down. With so many ties less to earth, and so many treasures more in heaven, let us live devoted to Him who died devoted for us! (J. R., Newington, Edinburgh, 55).
They love us still
Forget not that heaven is not a place where hearts grow cold. The departed ones love us still. They have lost nothing but the sorrows and infirmities which excited our compassion whilst they were with us. They form part of the "great cloud of witnesses." Jesus is the connecting link between them and us (J. D. B., Bradford, 44).
Consummated happiness
Their education is completed: they know as they are known. Their holiness is perfected: they are holy as God is holy. Their happiness is consummate (John Macfarlane, London, 96).
Busy angels
How shall the mother recognize her son, who departed from her an emaciated infant, in yonder angelic form in the vigour and brilliancy of resurrection manhood. ­ And how shall the father, who wept bitter tears in secret over his daughter's decrepitude, distinguish her in yonder seraph of celestial grace ­ What mean you, friends? ­ You surely cannot wish to meet your children in that plight of wretchedness in which you bade them farewell, so that, unassisted, you could of yourselves recognize them. The Lord will provide: but methinks it will, probably, be a busy day for those good angels who ministered to us on earth, finding us out for one another, and introducing us. Remembering how they had seen us grieve for one another, how sympathetically they will enjoy the scene, as we stand amazed for a while at one another's glory before we embrace!
Have something to say about this article? Leave your comment via Facebook below!
advertise with us
Example: "Gen 1:1" "John 3" "Moses" "trust"
Advanced Search
Listen to Your Favorite Pastors