Navigating Social Media with Teens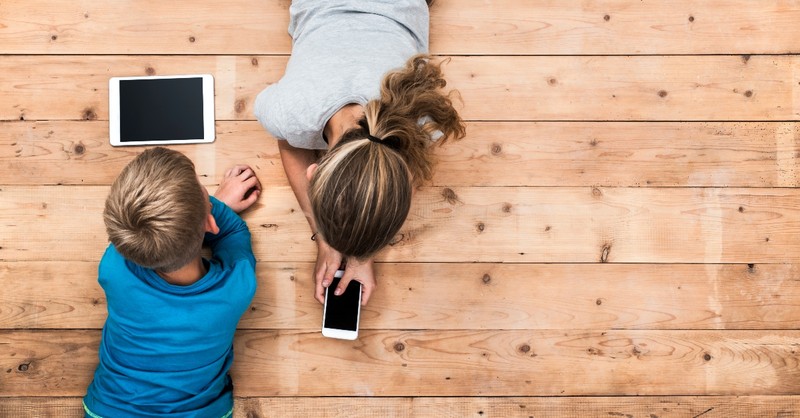 In writing this article, let me be clear that I am in no way an expert on social media, the apps involved, or the real, true consequences that arise from their use. I am just a mom. A mom of two teens who happen to have smartphones, plenty of apps, and dabble on social media. To be honest with you, I have a bittersweet relationship with technology, but when it comes to my teens, let's just say I am at a crossroads.
Most days, it feels as if technology has invaded my teens' lives, hijacking their hearts and consuming much of their time. My immediate "go-to" response when I reach utter frustration is to snatch their phones, hide them, and proceed to read them "the right act." In case you're wondering, that doesn't bode well. In fact, it usually leads to tension, eye rolls, and a few choice words that essentially bring damage to our relationship. At the same time, I am forcing myself to "chill" and realize this is the day and age in which we live and there needs to be a balance.
So, how do we navigate social media as parents? Is there a way to raise our kids in the digital age while keeping our sanity and not letting the glare of the screen drive a wedge between us and our teens?
Truthfully, there is no simple answer. Trust me, I wish there was, because maybe, like me, you would like to connect more with your teen, other than replying to a text they just sent you from another room in the house! Ugh. But, here is a little nugget of hope you may need - this too shall pass. In the meantime, here are a few things to consider while we navigate social media with our teenagers:
Get Familiar with the Apps
Social media is constantly evolving, and new apps are coming out all the time. It's wise to get familiar with the apps your children are using or are asking to use. While it can be a daunting task, take a few moments to look into parent reviews and read through the description carefully. Review the age requirements and pay attention to the installation process. If an app wants you to agree to extra terms that seem conspicuous, it's oftentimes phishing attempts. Just decline or uninstall it.
While social media isn't necessarily a bad thing, and there are benefits such as connecting with others, learning new trades or skills and a way to be highly entertained, there are dangers (many hidden) that you and your teen need to be aware of. But, having an open dialogue and conversations about these platforms allows you to walk through potential consequences.
With that in mind, it may be time to get logged on if you aren't already. You don't have to necessarily connect to every app that your teen is on, but getting plugged in gives you the advantage of staying "in the know" and allows you to have the upper hand. Here are some of the typical apps that tweens and teens use, and what some parents are saying about them:
TikTok (12+) This app is widely used by teens to gain insight into the latest trends and news. If you have a teen, you have probably seen a few dances or have been told, "Oh, I learned it on TikTok." The concern for parents is that accounts are automatically set as public by default, meaning it is easy for strangers to directly message or contact your child. They can also be exposed to foul language and inappropriate videos.
YouTube (17+) This is the most popular platform and is widely used by most teens. It's a way to connect and share with others, and they can learn new ways to be creative. Unfortunately, it isn't the safest app because your teen can scroll through massive amounts of videos and once the algorithm discovers what your teen likes by their viewing history, it offers suggestions, including inappropriate suggestions. Not only that but profane ads slip through too, even on YouTube Kids.
Snapchat (13+) It is said that over 69% of teens 13-17 years old use this app. This app is a place where groups can share and swap photos and videos. Something to note though is that this was originally "the sexting app" and was used to send sexual content and photos, believing after they were viewed, they would be permanently deleted. Come to find out, this was never the case. Teens must know that anything they share is never fully private. That being said, Snapchat actually has rights to all photos and has been known to share them with third parties.
Instagram (15+) This is a spinoff of Facebook, focusing more on photos and content creation. While the age requirement is 13, there is no way to verify a user's age, making it easy for younger children to create an account. It is also easy to create multiple accounts, keeping one hidden from parents. Accounts are also public by default, and based on who they follow, there is exposure to mature content.
Safety Tips, Privacy Settings, and Limits
Every parent can vouch that when it comes to social media, the safety of their child is the greatest concern. It's easy to see that embedded within every piece of technology is a dark side and a way to target our children/teens' innocence. It's sad that there are very few wholesome apps for our teens and places they can go to just be carefree. But, the truth of the matter is that even "good" apps can change. Not only that, but teens will naturally be curious about certain apps/sites, which is why it is so important that they understand the risks and dangers. They also need to learn to be mindful that these platforms are highly addictive and can suck away valuable time. Setting an example for them is crucial as they watch our behaviors and use them to gauge their own.
Five ways to assist your children/teens with safety on social media:
1. Install a security app for all devices – There are many apps you can install on your phone to check and monitor your teens' devices. Family Link is one where you can set restrictions on certain sites and control time usage. Bark is another app that "barks" if your child is communicating with an unknown person or has seen something that could be potentially harmful. Life 360 monitors their location and has them check-in when they arrive at a certain destination. This is also good when they are driving as it alerts parents where they are and notifies them of emergencies. Most of these apps are free or have a minimal monthly charge. While they aren't perfect, they provide a little peace of mind.
2. Set accounts to private – This is important so your child can't be visible to everybody, allowing them to pick and choose who sees their profile. It's also highly important that teens know to never agree to meet a "new online friend" offline, especially alone. This opens the doors to predators and should always be avoided.
3. Turn off location setting – If a predator does manage to hack their account, they can't locate your child. Also, talk to your teen about avoiding posting pictures while on vacation or spotlighting a specific location.
4. Be cautious of friend requests – While it is fun to make new friends, not only are some of them potentially unsafe, but many times they are fake accounts. It's a breeding ground for cyberbullying, hacking, and spamming. Remind teens to only befriend/follow those they know or already have a relationship with.
5. Purposeful posting – It's easy for our teens to want to overshare, as they genuinely want to simply connect. But, remind them that true connections come from face-to-face conversations. Giving them time apart from their devices enables them to do this. Help them seek out other creative outlets and tap into their interests.
While parenting in these times may feel overwhelming and challenging at best, we must equip our teens to make choices that honor God. Recognize that they will fail, and so will we, but through the power of our prayers, we can trust our God will never fail them.
"God never fails anyone. It is he who called you to belong to his Son, Jesus Christ our Lord." 1 Corinthians 1:9
Photo Credit: ©Getty Images/patat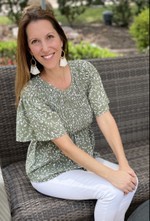 Alicia Searl is a devotional author, blogger, and speaker that is passionate about pouring out her heart and pointing ladies of all ages back to Jesus. She has an education background and master's in literacy. Her favorite people call her Mom, which is why much of her time is spent cheering them on at a softball game or dance class. She is married to her heartthrob (a tall, spiky-haired blond) who can whip up a mean latte. She sips that goodness while writing her heart on a page while her puppy licks her feet. Visit her website at aliciasearl.com and connect with her on Instagram and Facebook.
Related podcast:
The views and opinions expressed in this podcast are those of the speakers and do not necessarily reflect the views or positions of Salem Web Network and Salem Media Group.
Related video:
In the video are 5 Tips for Decluttering Your Space by Michelle S. Lazurek.