7 Truths Your Teen Needs to Hear From You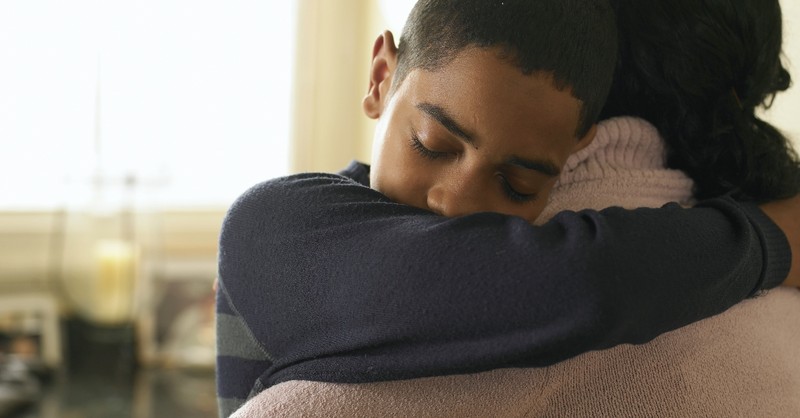 One of the most important things I ever heard from my dad was the offer he made me two months into my first year of college, right after my high school boyfriend very unexpectedly broke up with me: "Do you want me to come get you and bring you home for the weekend? I could take the day off work Friday and drive down."
As it turned out, I didn't need to take my dad up on his offer. But until he spoke those words across the 180 miles between us, I had no idea how much I needed to hear them from him. Now, as a parent of a teenager myself, I've spoken plenty of words I wish I could take back. But by grace, along the way, I've also said a few things I'm pretty sure all our teens need to hear, whether they know it or not.
1. God loves you unconditionally and unfailingly.
The LORD appeared to us in the past, saying: "I have loved you with an everlasting love; I have drawn you with unfailing kindness." (Jeremiah 31:3)
The unchanging, unfaltering fact of God's love for you is the foundational fact of your entire life. It is what gives all life meaning and purpose because out of God's love flows His will and purpose for you. Nothing else I could ever tell you matters apart from this truth, but covered by His love, every other good thing in your life takes on meaning and significance.
Many relationships in your life will ebb and flow from day to day or season to season. A classmate who is your friend one day may brush you off the next. Romantic interest may suddenly turn to disinterest. But God has a single, relentless stance toward you: He loves you. And He has only one way of loving you: perfectly.
2. I love you unconditionally.
Love always protects, always trusts, always hopes, always perseveres. Love never fails. (1 Corinthians 13:6-8)
I must admit (and this will come as no surprise to you) that my love for you, unlike God's, will fail sometimes. It will miss the mark. It will be tinged by my own sinfulness and selfishness. It will be marred by what I don't know or understand.
But, in the best reflection of Abba's love I can muster as an imperfect parent, my love for you is unconditional. Nothing you ever do or don't do will make me stop loving you. My love is not something you have to win or earn. It was your original birthday present.
How I feel about you also does not hinge on how any test or paper or project or semester or game or application or interview or audition turns out. Entirely apart from anything you do, I love who you are and who you're becoming. And, I admire what you've already done and the effort you've put into the doing.
3. You were created on purpose, for a purpose.
All the days ordained for me were written in your book before one of them came to be. (Psalm 139:16)
You are not an accident, a mistake, or a fluke. You are in this world first and foremost because God wanted you here, and while you are here, He has something meaningful for you to do - something only you can do in exactly the way you can.
Maybe that something is a lonely classmate you will befriend, a song you will sing, a discovery you will make, or words you will write. Perhaps it is a heart you will encourage, a lesson you will teach, or a gap you will fill. God could do all of this without you, but in creating you, He chose to do it with you, and so your job is to seek and live out this purpose, day by ordained day.
4. At a time in your life when so much else is changing, God's truth never does.
I have no greater joy than to hear that my children are walking in the truth. (3 John 1:4)
The antiquity of the Bible does not diminish its present authority or applicability. It is still your first, last, and best guidebook for living a life of protection, peace, and hope. God is not a killjoy but rather the true Joy-Giver, and His boundaries, laid in love, are not meant to keep you from something good but for something better.
The world will tell you, "Follow your heart," but through His Word, God is telling you, "Follow my heart." It is not that God does not value your heart—after all, He sent His Son to claim it and make it His own. It is just that God knows your heart can be swayed by so many shifting factors—friends' opinions, social media, your own hormones—and so He offers the bedrock of His truth for you to build your life on.
5. You don't have to have your whole life figured out right now.
Now listen, you who say, "Today or tomorrow we will go to this or that city, spend a year there, carry on business and make money." Why, you do not even know what will happen tomorrow. What is your life? You are a mist that appears for a little while and then vanishes. Instead, you ought to say, "If it is the Lord's will, we will live and do this or that." (James 4:13-15)
It is okay—and more than okay, it's entirely healthy and normal—to not have an answer for the people who ask you where you're headed after high school or what you're going to do with your life. The truth is that none of us at any age knows what our lives will hold. "This is the day the Lord has made" (Psalm 118:24 ESV, emphasis added), so just do the next right thing on this day.
Do the next thing you can figure out to do according to God's leading, the next thing that needs to be done, the next thing that seems wise and productive. And do the next one thing, not the next ten things.
6. You can't always control the outcome, but you can control your input.
I make known the end from the beginning, from ancient times, what is still to come. I say, "My purpose will stand, and I will do all that I please." (Isaiah 46:10)
Our culture can be very achievement and attainment-based: the grade on the test, the game's score, the letter of acceptance, the salary offer. And while working hard to strive for a goal is admirable, life is not about perfection; it's about process and progress.
When you are working toward some end result of your efforts in a particular area, there will be factors within your grasp, and there will be factors outside it—most notably, other people's actions, decisions, and choices. Your role is to stay focused on what you are pouring into a project or a goal or an assignment or an opportunity and, as much as possible, to gain for yourself the blessing of knowing that, no matter the outcome, you have no regrets about your input.
7. Who you are is not outside you, and it is not something you have to wait for someone to give you.
For you created my inmost being; you knit me together in my mother's womb. I praise you because I am fearfully and wonderfully made; your works are wonderful, I know that full well. (Psalm 139:13-14)
Dear teenager, you are smart in ways that have nothing to do with your GPA, SAT score, or class rank. You are attractive in ways that have nothing to do with your hair or skin, what you wear, how tall you are, or the number on a scale. You are interesting in ways that have nothing to do with how many followers you have on social media or how many people watched your TikTok.
Who you are is not someone you have to wait for someone else to give you. Who you are right now—"fearfully and wonderfully made" by the Most High God Who makes no mistakes—is a gift. Cherish that gift in yourself and then give it to others because who you are, only you can be. And who you are, someone else needs you to be.
In all the years since that phone call from my dad, I have never—in the best possible way—gotten over what he said to me. And if we lean into the wise counsel of Proverbs 16:24—"Gracious words are a honeycomb, sweet to the soul and healing to the bones"—neither, in the best possible way, will our teenagers get over what they hear from us.
Photo credit: ©Getty Images/John Howard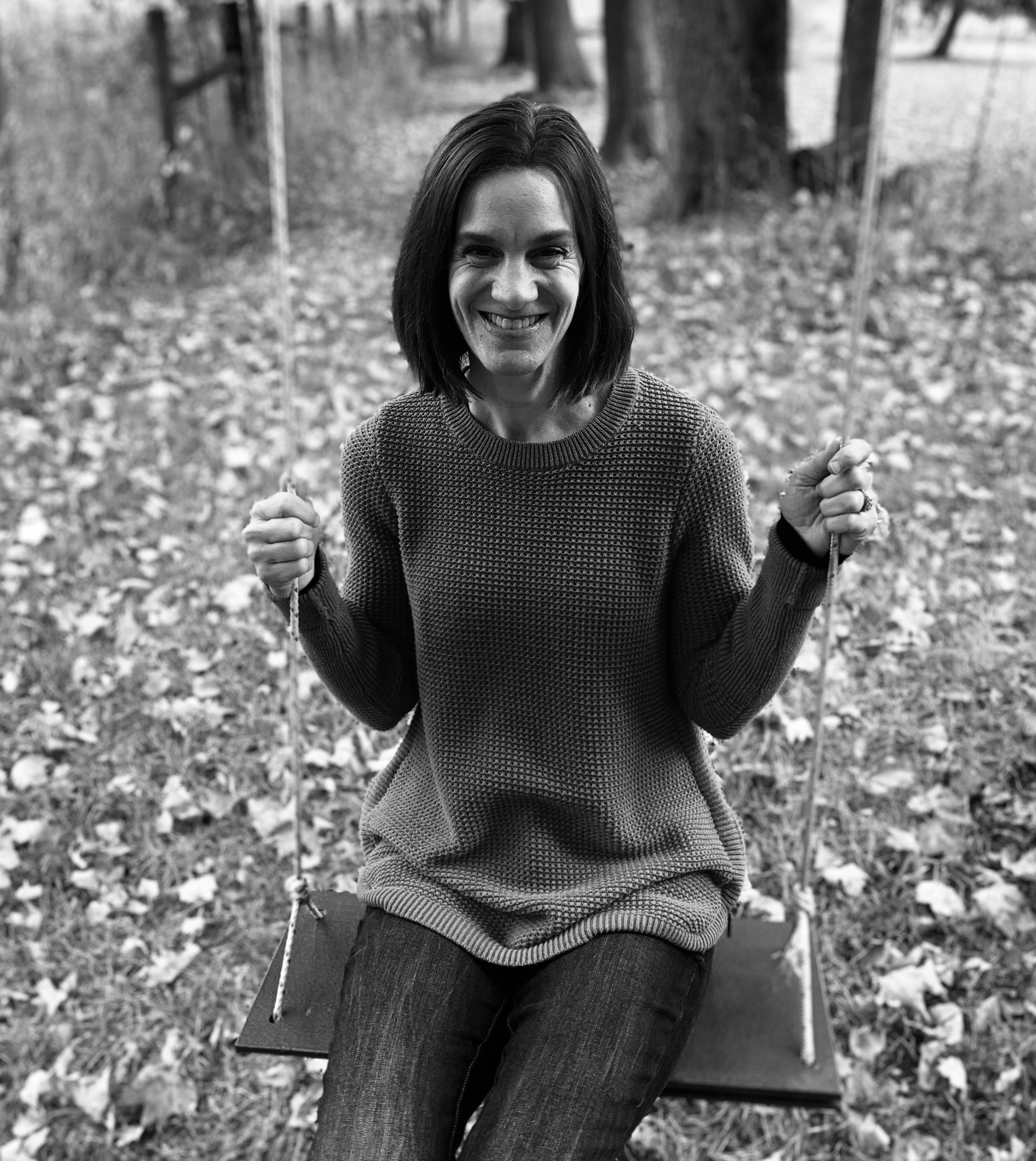 Elizabeth Spencer is a wife, mom, freelance writer, baker, Bible study facilitator, and worship leader from Battle Creek, Michigan. She writes about faith, family, and food (with some occasional funny thrown in) on her blog, Guilty Chocoholic Mama, and on Facebook. She is the author of the devotional Known By His Names: A 365-Day Journey From The Beginning to The Amen.