Another Day to Start Again
reviewed by Andy Argyrakis

Copyright Christianity Today International

2002

1 Jul

COMMENTS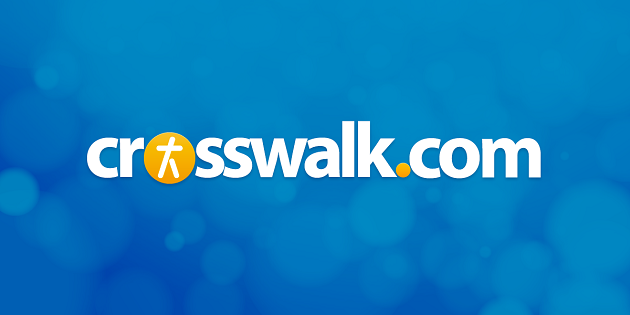 Sounds like … hailing from the same town as Pearl Jam and Nirvana, Strange Occurrence blends grungy rock rhythms and with a handful of acoustic renderings.
At a Glance … a new record label presents a new band guaranteed to please fans of the early '90s grunge movement, along with followers of the current alternative rock resurgence.
Although they're new to the national audience, Strange Occurrence has been riding the waves of the Seattle music scene for the last half-decade. Besides being the home of Starbucks, the city is most known for the underground grunge-rock movement that turned into an international phenomenon thanks to bands such as Pearl Jam, Alice in Chains, and Nirvana. Granted, that trend has come and gone, but there's no denying the impact those bands (along with Bush and Stone Temple Pilots) made on the current generation of bands rising to recognition. Strange Occurrence clearly grew up listening to and emulating such groups, but instead of ripping off their heroes of the past, they merely pay tribute to them through a handful of arrangements, while carving out a modern-rock sound with a radio-friendly edge.
Strange Occurrence's debut, Another Day to Start Again, comes to stores via a new label called Steelroots Records, which, like the recently launched Crowne Music Group, desires to branch outside Christian circles to present relevant sounds and themes to the culture. The label is run by Jimi Ray (former lead singer of Age of Faith) and Ben Cerullo (host of Steel Roots TV) from offices in Charlotte, North Carolina, ensuring that Strange Occurrence's release will be free of Nashville's cookie-cutter clichés.
From the opening thunder of "Sunrise" to the quiet strums of "Sunset," Strange Occurrence breaks out of the CCM mold and proves that a band can have a hearty balance between individuality and spirituality. Believers and non-believers alike will be attracted to the gritty guitar riffs and underlying melodies on "Sunrise." The lyrics are tactfully constructed for listeners in each category to grasp and process: "Sunrise upon my eyes / Another day to start again / The pain of my past fades away / As the breeze of your love blows / Upon the face that no one knows."
"Reach" follows in sequence and also marks the band's first radio single. It's the safest of the rock-driven tracks on the record, but it still maintains an underlying sense of urgency and progressing momentum. "Runaway," which appears later on the disc, follows a similar pattern of radio accessibility, crossing worshipful intensity and a guitar-heavy grungy attitude. Although "Prisoner" doesn't have as much immediacy, the guitar swirls are infectious. (Call me crazy, but I think the riffs sound like a sped-up version of those found on Pink's catchy single "Don't Let Me Get Me.") Even more memorable is "Dark Matter," which kicks into gear with a series of down-and-dirty guitar parts, with lead singer T.J. Harris switching between a laid-back deep drawl for every verse and a series of booming screams during each chorus.
Strange Occurrence balances such balls of alternative fire with a few modest yet meaningful selections favoring a semi-acoustic base, such as "Love's Labor Found (Kendra's Song)" and "Sunset" (the stripped-down version of "Sunrise"). These two cuts give Strange Occurrence the chance to simmer down, with each tune's contrasting acoustic and electric sounds creating effective variety. The lines book-ending the disc on "Sunrise" and the string-soaked "Sunset" drive home the group's message of renewal and God's ability to wipe the slate of sin clean each and every day of our lives: "Though I struggle all the time / Pressing onward to the line / You uphold me when I fall / Aside as I near that distant goal / I will never run alone."
Besides providing an enjoyable and balanced listen, Strange Occurrence reminds us that no matter where we are in our faith walk, there's always Another Day to Start Again. "We want people to forget the Christian stereotypes and expectations," summarizes Harris. "God loves you as you are right now!"