Delirious, Barnard & Everett, and Chris Rice - Feb 7 News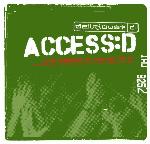 DOUBLE-LIVE DELIRIOUS – Okay, didn't these guys JUST release a new album a few months back?  Well, I guess there's no rest for the weary, and now Delirious is releasing its first live double-CD.  Access:d, live worship in the key of D will be coming at you on April 8 and has no less than 26 tracks to keep you happy.  Each was recorded on tours in the 2001-2002 time span and "welds the pre-planned with the spontaneous, capturing those 'I was there' moments," shares band manager and Furious Records CEO, Tony Patoto.  So which tracks made the double-live cut?  "What A Friend I've Found", "I Could Sing of Your Love Forever", "Deeper", "History Maker", "My Glorious", "Touch", and "Fire" for starters….  Get the full listing and more info at www.delirious.co.uk.
SHANE Y SHANE – Good news, Shane Barnard & Shane Everett fans!  The dynamic acoustic duo is prepping their next inpop Records release, Carry Away, for a March 25 release.  Aren't you glad to know that?  I knew you would be.  For a sneak preview, click here.  "Be Near", the first single, will be hitting the airwaves trés soon.  So keep that ear to the radio and those feet on the ground.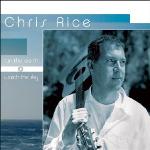 RUN, WATCH, LISTEN, AND WIN – Looking forward to the next Chris Rice project, Run the Earth…Watch the Sky?  Here's your op to win a fly-away trip to see Chris Rice.  Live and in person.  Rocketown Records has hooked up with a bevy of radio stations in different cities to make this possible.  So if you live near one of the cities/stations (listed below), you just might win and get to join Chris at his release party/concert on March 4 at Rocketown Club in Nashville, Tenn. 

KSBJ Houston, TX 281.446.5725 www.ksbj.org
KLTY Dallas, TX 972.870.9949 www.klty.com
KXOJ Tulsa, OK 918.492.2661 www.kxoj.com
WVFJ Atlanta, GA 770.487.4500 www.j933.com
WFSH Atlanta, GA 404.365.0970 www.thefishatlanta.com
WFHM Cleveland, OH 216.901.0921 www.955thefish.com
WFZH Milwaukee, WI 414.258.1700
KTIS Minneapolis, MN 651.631.5000 www.ktis.org
WAY-FM Network Nashville, TN 615.261.9293 www.wayfm.com
WNAZ Nashville, TN 615.248.1614 www.wnaz.com
WRLG Nashville, TN 615.367.2210 www.theonenashville.com
WJIE Louisville, KY 502.968.1220 www.wjie.com
WDJC Birmingham, AL 205.879.3324 http://www.techamer.com/PrivatePages/Arkay/Wdjc/index.html
WBDX Chattanooga, TN 423.892.1200 www.j103.com
WYLV Knoxville, TN 865.521.8910 www.love89.org
WCQR Gray, TN 423.477.5676 www.wcqr.org
WCVK Bowling Green, KY 270.781.7326 www.christianfamilyradio.com