Sing
reviewed by Russ Breimeier

Copyright Christianity Today International

2002

1 Aug

COMMENTS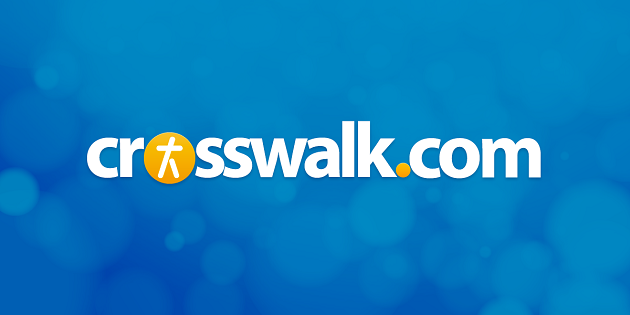 Sounds like … worshipful and sophisticated modern pop/rock in the ballpark of Charlie Peacock, Geoff Moore, Delirious, and Gersh
At a Glance … eclectic and radio-friendly, Sing is an artistic success for Aaron Spiro from every angle.
I think it's a fair analogy to say that Aaron Spiro is to Charlie Peacock as the Newsboys are to Steve Taylor … but I'm getting ahead of myself. Aaron comes from Seattle, the son of a pastor and part of a musical family – his mother plays piano, several family members sing, and his uncle was a modestly successful songwriter and producer (check out "Mighty Wings" by Cheap Trick on the Top Gun soundtrack). Aaron spent his younger days devoted to sports, particularly soccer, with college recruiters eyeing his skill. He was eventually turned off by the sport because of the competitiveness, and instead chose to focus his energy on a music career (whether or not the music business is less competitive is debatable, but I digress). With reluctant support from his parents, Aaron honed his skills under the tutelage of his uncle and Brett Williams (formerly of In Reach), performing in various capacities for camps and youth groups, eventually taking a role as worship leader for the college outreach at his father's church. The independent worship album he recorded made its way to Nashville via Brett Williams, and eventually the 27-year-old husband and father signed a recording contract with Sparrow records to release his national debut, simply titled Sing.
Sing boasts impressive talent throughout, including Charlie Peacock, who produced the album with occasional co-production efforts from Jacquire King (Smash Mouth, Third Eye Blind). Charlie also co-wrote eight of the eleven tracks with Aaron and played keyboards on nearly every track. Additionally, Charlie's son Sam contributes backing vocals and guitar to several tracks, and Peacock protégé Sarah Masen even guests on "You Are the One." Hence the analogy to Steve Taylor and the Newsboys, but this is still Aaron's game. The artist has a somewhat unique vocal quality that's most reminiscent of Miles Zuniga of Fastball, the mainstream band who performed the hits "The Way" and "Out of My Head." If that doesn't ring any bells, you also could draw comparisons to Jakob Dylan (The Wallflowers), Geoff Moore, Jon Foreman (Switchfoot), and Gersh.
Aaron's musical blend is sophisticated modern pop/rock joined with worshipful and vertical lyrics. Some of the songs more directly offer praise than the others, which are a little more conversational with God. The title track and first single, complete with its groovin' and fresh sound, is a simple call to worship that manages to avoid sounding clichéd, which is no small feat with the over-saturation of worship music albums these days. A similar straightforward pop/rock sound carries "The Weight Is Gone," a nicely written personalization of mercy and grace that speaks volumes in just a few words: "When it's over we all want to be among the victims and refugees / We make a case for sympathy, when mercy is what we need." Aaron also writes some especially personalized expressions of worship on "I Surrender" and "You Are the One," the latter sounding much like a ballad by Delirious. The comparison to Delirious extends to the sparsely arranged "Beautiful," which captures the intimate worship of "What a Friend I've Found" and offers numerous expressions of praise to Jesus: "You speak for those who cannot speak / You're the mercy to the poor and needy / You're the bright morning star / You're the sacrificial offering / The renewer of the mind."
"Thrill" is probably the strongest rocker on Sing, recalling the styles of Peter Gabriel or Seal and finding a lyrical hook through the title in its plea for spiritual renewal: "Would you thrill, would you fill? / Get under my skin / Make me to be what you want me to be." "Let the Hallelujahs Cover You" is a simple but effective variation on Psalm 19:14 that especially reminded me of Geoff Moore's recent solo work. There are plenty of moments when the Charlie Peacock influence shines through. Both "I Surrender" and "Pray Like Breathing" have the little jazz touches Charlie's prone to adding in his music. Amazingly, the simple worship of "Begins and Ends in You," inspired by Psalm 36, isn't co-written by Charlie, though it sounds remarkably similar to songs on his Stangelanguage and Kingdom Come albums.
My expectations for Aaron Spiro were a little low after listening to his two contributions on the Left Behind Worship album released earlier this year. One of them, "Forever and Ever" (performed by Jill Phillips), is featured on this album, this time sung by Aaron and Charlie. I'm a little more receptive to it here, though the pretty melody and gentle acoustic arrangement still are bogged down by simplistic worship clichés. There's also the heaven-inspired song "We Will Be There," which is catchy but sounds too much like the similarly themed worship hit "Who Is This?"
Aside from such small critiques, Aaron Spiro's Sing is a pleasant surprise filled with numerous radio-friendly songs that also may find their way into some contemporary worship services nationwide. As a guitar-driven pop/rock album, it rarely feels bland, repetitive, or clichéd, succeeding where recent albums by worship artists Matt Redman and Lincoln Brewster fail. It's not that Aaron's songs are poetic or intellectual, though sometimes they can be. But somehow, Charlie and Aaron manage to make these expressions of worship sound fresh and intimate, different from modern worship as usual. It's also interesting that someone can sound like so many other artists, yet fail to draw an accurate single comparison. The closest I can come is Gersh, Delirious, and Charlie Peacock, but none of those are 100 percent correct … just as Steve Taylor doesn't accurately define the Newsboys. I think that says something about the abilities of the producers as well as the talents of Aaron Spiro as a musician and a songwriter. Sing is a successful debut from just about every angle, and a promising start for this gifted new artist.