Soul Lift
reviewed by Russ Breimeier

Copyright Christianity Today International

2001

1 Jan

COMMENTS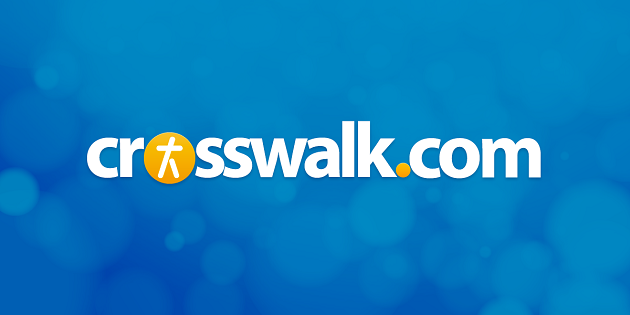 Sounds like … electronica mixed with world music elements, modern rock, and classic gospel music (or in short, Moby's acclaimed Play album)
At a Glance … though it shamelessly borrows an idea pioneered by electronic music guru Moby, this is nevertheless an interesting and different kind of worship album worthy of your attention.
With worship capturing the attention of Christian music enthusiasts everywhere, it's refreshing to see that some artists are beginning to push the genre in new directions by thinking outside of the box. Apt•Core did so earlier this year with the release of Rhythms of Remembrance, an album that neatly blended worship with electronic music and elements of world music. On the heels of that album is Soul Lift, a new musically diverse project from Flicker Records, the record label founded by members of Audio Adrenaline
Soul Lift is an interesting mix of worship, electronica, rock, and southern gospel. Produced by Christian artist Rick Altizer, the album features a diverse range of talented artists who specialize in pop, rock, southern gospel, and rap. The album is clearly inspired by the acclaimed 1999 album Play from mainstream electronic music master Moby, who blended modern electronic music with old gospel recordings from the 1920s. Even if you don't think you've heard the Play album, you probably have through movies, television commercials, and radio. Though the concept was simple, it was nevertheless original and well executed, crossing many musical boundaries and earning attention from a wide array of music fans.
Rick Altizer does a fairly good job emulating the same concept by producing, programming, and writing most all the music on Soul Lift. My favorite example is "Cry," which features John Ellis (the lead singer of Tree63). Based on Psalm 40, the song has a progressive world music feel to it, and John sounds a bit like Bono of U2. The beauty of it, however, is how the old gospel clip is used almost like an antiphon in an old liturgical service - you follow the melody of the song, culminating in the repeated verse "I love the Lord, he heard my cry." It's an excellent mix of medieval church with early 20th century gospel and modern production techniques. The other album highlight for me is "Mercy Seat" by Mike Roe (of The 77s), which smoothly transitions from an old gospel blues song into an edgy modern rock song, meshing modern rock and blues with the foundations of Christian music.
The remaining tracks aren't quite as clever as this, but they still grab the ear. "Solid Rock" blends an old gospel cantor with Russ Taff singing a melody that's far different from anything he's done before. He sounds less like an inspirational artist and more like the industrial electronic rock of Nine Inch Nails. Similarly, Johnny Cash seems an unusual choice for this album, though his presence will be less surprising to those familiar with his guest spot on U2's Zooropa album. His song "I Am a Pilgrim" blends a decidedly southern gospel melody with ambient electric guitars and programming.
Many other songs on Soul Lift focus less on the old gospel samples and more on the modern electronic rock music. On "King of My Life," Natalie LaRue delivers one of her strongest vocal performances yet, sounding a lot like Rebecca St. James on this electronic potpourri of pop, Middle Eastern influences, and rap (performed by T-Bone). Natalie joins her brother Phillip for the techno-sounding "He Is Lord," and there are additionally strong performances by Steve Mason (from Jars of Clay), The Benjamin Gate, and Mark Stuart (of Audio Adrenaline).
Despite my enthusiasm for Soul Lift, I have two strong bones to pick with this album. One is the closing song, "Thank You," featuring legendary southern gospel artist Vestal Goodman. It's an awkward inclusion to the album and sounds out of place because it's the only track that's completely southern gospel (and not modern rock). It sounds more like an extended clip from the 1920s, including record scratches and sound effects that make it sound ancient. However, Vestal recorded the vocals for this album (after all, Rick wrote the song). I mean no disrespect to Vestal in any way, but rather than enhancing her vocals as he did for Johnny Cash and Russ Taff, Rick Altizer has managed to fossilize Vestal Goodman by making her sound as dated as the old gospel samples on the rest of the album - "Thank You" is just a little too kitschy. The other problem I have with Soul Lift is that it so obviously borrows an idea from a popular mainstream album and exploits it to make a Christian recording. Though some of the songs are artistic in their execution, the concept overall isn't original and is yet another example of Christian music recording 2-3 years behind the times rather than coming up with music that's truly original.
Nevertheless, Soul Lift is a very cool worship album overall. However, I see this being used more for private worship than corporate worship (the CD booklet even contains some short devotionals for each song). I can't say that it's an original album in concept, nor can I say it's as good as the Apt•Core project from earlier this year (I preferred that album's more instrumental and meditative feel), but Soul Lift will still refresh those who want both ear candy and spiritual nourishment in their worship music.