Stand
reviewed by Russ Breimeier

Copyright Christianity Today International

2006

1 Nov

COMMENTS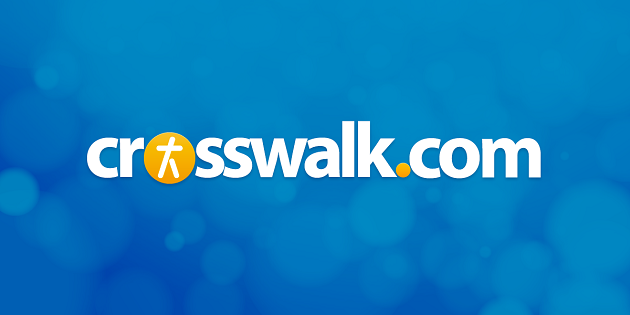 Sounds like … AC pop ballads, most of it worship-oriented, reminiscent of Mark Schultz, Chris Tomlin, and Richard Marx, with some flashes of Brit rock inspired by Coldplay and Leeland
At a glance … an abundance of slow, underdeveloped, repetitive songs along with some poor track sequencing make Stand the first true misfire among Michael W. Smith's string of hit albums
Track Listing
Cover Me
Open Arms
Come to the Cross
How to Say Goodbye
Be Lifted High
Oh Lord, You're Beautiful
Grace
The Stand
Come See
In Silence
Escape Your Love
For nearly 25 years, Michael W. Smith has reigned supreme with a string of hook-laden pop albums, not to mention a charming boy-next-door personality that's endeared him to multiple generations—hard to believe the youthful singer/songwriter is already approaching 50! His career took something of a detour after 1999's This Is Your Time, successfully dabbling with instrumental scoring and live worship for a period. Healing Rain (2004) marked his return to pop with middling results, though it offered enough to satisfy patient fans, and singles from outside projects ("Signs," "All in the Serve") demonstrated Smitty could still recapture his trademark programmed pop/rock style.
Now along comes Stand, Smith's 19th album, and I'm left with the chorus from a John Mayer song echoing in my head: "Something's missing, and I don't know what it is." Oh, I have my guesses, but if you had told me ten years ago there would come a day where I'd find a Smitty album that I cared for less than Michael W. Smith 2, I'd have called you crazy. But at least the infamous "argyle album" had more personality and creativity.
Part of the problem is that Stand can't decide whether it's pop or worship—not that it can't be both, but this album never finds the right balance. The supposed underlying theme is an extension of Smith's 1997 hit "Live the Life," making a stand for faith beyond church on Sunday. This creates an opportunity for songs of social consciousness and practical faith in action, and there are a few. The sing-along ballad "Open Arms" challenges the church to carry love beyond its walls, radio single "Come to the Cross" proclaims Christ's open invitation to redemption, and "In Silence" effectively notes, "Sometimes we're loudest when the doors are shut and no one can see our face/But it seems we're quiet when someone needs a touch of heaven's grace."
That's as deep as the message goes, however. The middle chunk of Stand could well be tagged as Smitty's third worship project, starting with "Be Lifted High" before diving into a short, string-enhanced arrangement of "Oh Lord, You're Beautiful" that fortunately distinguishes itself from Keith Green's original with a darker reflective tone. The best of the bunch is "Grace," a quiet and transparent confessional co-written with Martin Smith (Delirious)—"All I have is all from You/And all I want is all of You." But that's followed by a brief cover of the closing worship chorus from "The Stand" by Hillsong United, which has the same numbing effect as Rich Mullins' "Awesome God" repeated without the verses, before concluding with the worshipful build of "Come See."
At less than 40 minutes, Stand is one of Smith's shortest albums, yet it feels like one of his longest with eight ballads, including tracks four through nine. He does show a love for piano-based Brit rock (a la Coldplay) on "Cover Me," and while a good fit for him, he unfortunately revisits it two songs later on the nearly identical "Come to the Cross." The only other upbeat song is "In Silence," which seems to borrow its opening riff from Londonbeat's 1991 hit "I've Been Thinking About You."
The overall sluggishness is magnified by simplistic, stripped-down sound, recorded in an astonishingly fast 40 days. This is a far cry from the top-notch productions Smitty is known for, which might explain why "How to Say Goodbye" (co-written with Amy Grant) is one of the better tracks. A sweet little ballad akin to "Straight to the Heart," it's the closest thing to what fans have expected from Smith over the years.
Perhaps Stand's biggest fault is that at best the songs are just okay, but at times they're amateurishly repetitive. A pretty ballad of repentance and praise, "Be Lifted High" offers nothing more to the chorus than, "You be lifted high, You be lifted high/You be lifted high in my life, oh God/And I fall to my knees so it's you that they see, not I/Jesus, You be lifted high." There's similarly little substance to "Escape Your Love," a romantic styled love song to the Lord that's part Stevie Wonder, part Spandau Ballet ("True"); its dated Muzak style makes it one of the clumsiest album closers I've ever heard.
What happened? It probably stems from Smith's longtime passion for investing in fresh, young talent. In addition to a couple tracks co-written with his kids, he relies on Leeland Mooring (Leeland) for writing/co-writing more than 60 percent of the album. The teenage talent showed much promise on his debut, but he's still an unproven 18-year-old, and Smith has essentially handed him the keys to his career's Corvette. No one at that age is capable of carrying a high-profile veteran to the satisfaction of fans. Things might have been different if Mooring were eased into Smitty's music, or if more were invested to adapt the apprentice's songwriting to the master's established sound. Instead, we're left with an album that simply does not stand up to Smith's impressive legacy of music.
Copyright © Christian Music Today. Click for reprint information.