Switchfoot Frontman Goes Acoustic on Solo EPs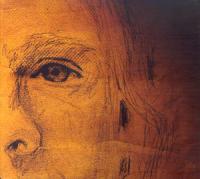 Artist: Jon Foreman
Title: Fall and Winter EPs
Label: Credential

It takes about three full spins to rinse the Switchfoot expectations from your mind. After all, Jon Foreman isn't a solo artist, but the well-known figure of a prominent band—so no excuses are necessary if you take the requisite moment(s) I did. But after the mental shift, you'll be glad you stuck around; Foreman's solo turns are absolutely brilliant.
The first two of four planned seasonally-titled EPs, Fall and Winter, spin largely acoustic yarns of bedroom solitude. Yet, seasonal depression never sounded this good. Foreman now has permission to dive deep into the dark places that a radio rock band (and a Christian one at that!) won't allow, and he takes full advantage, exploring the melancholy side of his own life ("Lord, Save Me From Myself," "Learning How to Die") or those he sees ("Somebody's Baby").
Musically, Foreman stretches his unplugged wings as wide as he can, from the guzheng—a Chinese zither of sorts—on "In Love" to the slow gospel march on "I Am Still Running." The straight-from-Scripture approach of "White As Snow" melds harmonics with popular Psalms. The haunting "My Love Goes Free" seems to utilize a piano that hasn't been kept properly. All in all, Foreman keeps a potentially sleepy EP from being just that.
But the primary beauty of these seasons is in the lyrical confessions found in a vulnerable front man allowing you into his heart. Foreman's delicate falsetto, especially on "My Love Goes Free," expresses pain in ways most artists don't even attempt to strive toward. Foreman is indeed the humble genius we believed he was, with Fall and Winter serving as some of the strongest evidence to date.




© 2008 CCM Magazine. All rights reserved. Used with permission.