The Prodigal Comes Home
reviewed by Russ Breimeier

Copyright Christianity Today International

2008

1 Feb

COMMENTS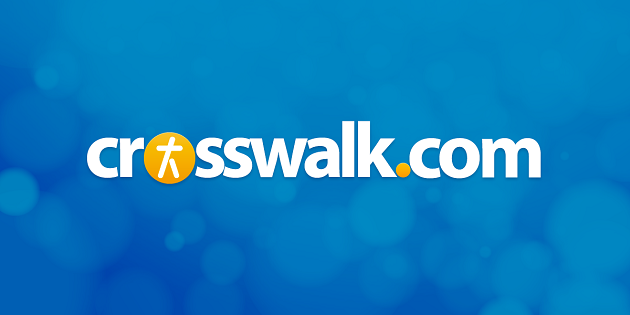 Sounds like … occasionally soulful adult contemporary pop reminiscent of Michael Bolton, John Elefante, NewSong, Brian Littrell, and David Phelps
At a glance … Michael English's "second comeback" is quite possibly his best and most personal album, tracing the controversial singer's road to redemption through well-performed songs about brokenness and grace
Track Listing
Sanctuary
Feels Like Redemption
Break Through
The Only Thing Good in Me
Don't Think I'm Not Thankful
Redeem Me
Time
A New Day
Have a Little Faith in Me
The Prodigal Son
Right Where You Are
In a career defined by peaks and valleys, Michael English is one of Christian music's finest vocalists, and also one of the most controversial. After a strong start in the early '90s, earning several Dove awards for his first two solo albums, his career was quickly derailed in 1994 with news of an extramarital affair that led to an unplanned pregnancy ending in miscarriage and a divorce. After some counseling and time away from the Christian music industry, English was poised for a comeback with 2000's Heaven to Earth, only to reveal that he was struggling with addiction to painkillers.
Eight years later, English has since remarried and is the father of two girls. Now, with new spiritual accountability in place, he's ready to attempt a second comeback. His new album and tell-all autobiography, both appropriately titled The Prodigal Comes Home, reveal a man whose weakness has become his testimony—a reminder of God's goodness and grace.
A common problem with singers like English is that they don't (or can't) write their own material, and so they end up with all encompassing songs that don't represent them or their personal life experiences very well. But in this case, English has selected the right songs for Prodigal to perfectly tell his story. "Don't Think I'm Not Thankful," about finding strength through the tough times, may just as well have been written by English: "I made some choices that I'm not proud of/I was a mess, couldn't care less 'bout anyone but me/But there was this angel I was so sure would save me/Oh, we fell in love and I messed that up/And blamed it all on You for letting her leave … But without those mistakes and wrong turns/Oh, I couldn't have grown, I wouldn't have known."
The rest of Prodigal feels tailor-made for English as well: gaining second chances through God's grace ("Sanctuary"), finding peace in Jesus ordering our steps (the flowing "Time"), and the freeing feeling of forgiveness (Matthew West's "Feels Like Redemption"). Even a cover of John Hiatt's soulful '87 classic "Have a Little Faith in Me" is a nice fit— in this album's context, the words sound like those of a dependable God lovingly inviting a wayward son home.
Moreover, the years out of the spotlight have been remarkably kind to English's voice, which sounds as impressive as ever—a surefire contender for Male Vocalist at the 2009 Dove awards. And though it can be risky to use multiple producers, Prodigal never sounds disjointed. In fact, utilizing the likes of Mark Miller (Casting Crowns), Bernie Herms (Natalie Grant), Shawn Shankel (Avalon), and others helps keep the array of AC ballads from sounding too alike. "Break Through" has a dark, dancing piano to convey its haunting prayer for a changed life, while the hopeful celebration of "A New Day" carries a heavier rock sound with a slight country influence. And the maudlin, pop-country feel of "The Prodigal Son" with its wandering guitar and personable lyrics makes for one of the more evocative prodigal songs I've heard.
It's still a ballad heavy album, and not all of them are golden. Ronnie Freeman's "The Only Thing Good in Me" strikes me as a puzzling choice, both for inclusion and as the first radio single. Though improved from Freeman's 2002 original, it remains merely an okay song with a flat melody, paling next to the other high points of the album. And "Right Where You Are" feels somewhat out of place, not because it's pegged as a "bonus track" or doesn't fit thematically, telling others they're never beyond God's love. It just seems a less impressive AC pop song compared to the others, and a bit of a letdown with the stunning finale of "The Prodigal Son" preceding it.
The Prodigal Comes Home is not a revolutionary effort, musically or thematically. But it's a solid pop effort and an admirable return for the controversial singer. English could have been content to rely on routine adult contemporary expressions. Instead, he reached a little deeper and pushed himself to find songs that reflect his faith journey. The result is a prodigal's album that's both believable and relatable.
Copyright © Christian Music Today. Click for reprint information.