TODAY'S NEWS: Crazy Praize, The Go Show and Patty Cabrera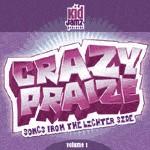 WHOSE SIDE ARE YOU LEANING ON – Okay, you have to admit it.  Some of those songs you used to sing at summer camp or in Sunday School were a little crazy, right?  But you loved singing them at the top of your lungs while doing the coordinating hand motions with your friends.  Sad thing was, though, that you probably only got to sing them once a week at church -- or worse yet, only once at year at camp.  But now, thanks to the marvels of modern science and Christian music for kiddos, you can sing those wacky, hooky favorites any old time at all with the new "Crazy Praize" two-volume collection on Kid-Jamz, a new imprint from Brentwood Records.  Releasing May 13, 2003, the two "Crazy Praize" discs feature 20 fun-filled songs of faith that you've probably never forgotten or just haven't heard in a while.  "My kids are singing the same songs I sang as a kid," admits Dean Diehl, vice president/general manager for Reunion Records (sister label to Kid-Jamz).  "But there is also this whole new generation of songs that have come up over the last couple of years.  'Crazy Praize' captures these newer songs and presents them in a fun way that can be enjoyed by the whole family."  So what crazy songs actually made the cut?  Here's the short list:  "Whose Side Are You Leaning On"?, "I Have Decided", "I'm Gonna Sing, Sing, Sing", "My God Is so Big", "Walking in the Light of God", and 15 more.  And the bonus?  There are five extra stereo performance tracks for singing along, a PowerPoint template and clip art.  Find out more about "Crazy Praize" at www.kidjamz.com. 

TAKE THOSE HANDS AND FEET AND GO – Over 5,000 people have given the thumbs up to missions as a result of Audio Adrenaline's and MercyMe's recent spring tour, "The Go Show."  At each tour stop, both bands shared with audiences about mission opportunities around the world and talked about their organization, "The Go Foundation" which represents various ministries that offer short-term missions trips opportunities domestically or internationally.  And the lead singers from both bands couldn't be more thrilled with the results.  "We literally saw thousands of people come forward to commit themselves to missions, which means more than anything to us," says Audio Adrenaline's Mark Stuart.  MercyMe's Bart Millard was equally touched.  "With over 5,000 committed to missions, and approximately 600 receiving Christ as their Lord and Savior, this has been the most rewarding thing MercyMe has ever been a part of."  For more info about The Go Foundation and how you can get your hands and feet involved, visit www.thegofoundation.org.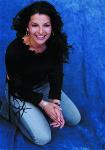 BREAKFAST WITH THE PREZ –  Why go through the a.m. drive-through next Thursday morning, May 15, 2003, when you could have a more balanced breakfast at the 2003 National Hispanic Prayer Breakfast with President Bush and 1,000 members of the Hispanic clergy?  That's where Latin pop singer/songwriter Patty Cabrera's planning on being to start her day fresh with a little juice and coffee.  She's also scheduled to sing two selections from her "Love Someone Like Me" disc and then later that evening will be a featured artist at the Worship Concert celebration.  Other speakers and performers to appear at the prayer breakfast will include President Bush, Secretary Tommy Thompson (Dept. of HHS), the Honorable Nancy Pelosi, Rev. Luis Cortes (founder of Nueva Esperanza, Inc., a nonprofit org. that develops programs for the betterment of the Hispanic community), Julissa, Festival, Motivo, Rene Gonzalez, and Jayne Marie Flores.