Touch
reviewed by Russ Breimeier

Copyright Christianity Today International

2002

1 Nov

COMMENTS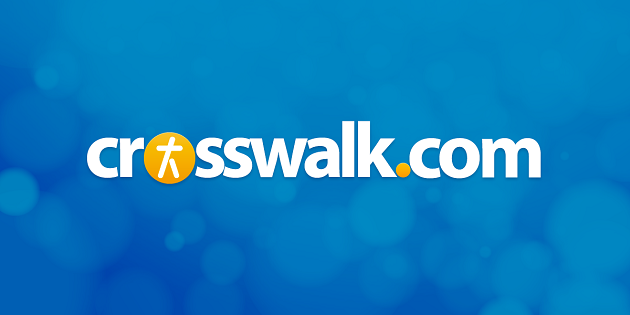 Sounds like … the more mainstream side of Delirious – their Mezzamorphis album with stronger shades of Radiohead and Coldplay than ever, rather than U2
At a Glance … Touch is another fine album from Christian music's favorite British worship band, though casual fans may want to listen carefully before buying since it's their least accessible album to date.
It's interesting to consider that Delirious has multiple audiences; and those divisions become more apparent on their fifth studio album, Touch, than on any other. Of course there are the international differences, with the British band splitting touring time and album releases between the UK and America. Touch, in fact, is an Americanized repackaging of Audio Lessonover, which released in the UK last year. You also can look at Delirious as a band with both a Christian and a mainstream. That's more a matter in their homeland, where there is no "Christian music subculture," allowing for songs such as "Deeper" to score big on the music charts in England, while also writing songs relevant to the church. In contrast, you'll find the third division exclusive to the U.S. listening audience – worship vs. vertical. The distinction is slight and silly, but how else to explain America's fascination with the worshipful Cutting Edge and Glo albums, and somewhat lukewarm response to Mezzamorphis? It's not as if that album had anything less to do with God and his goodness in our lives, but the songs are more at home in a concert arena than a church. One might better characterize this third American division by Delirious' own songs: there are those who only like "Did You Feel the Mountains Tremble?" and "My Glorious," and then there are those who also appreciate the vertically focused, noisy modern rock of "Gravity" and "Bliss."
Touch is for fans in the latter category, and not an album for those who can't appreciate Mezzamorphis and other less worshipful tracks. Produced by Chuck Zwicky (Prince, Semisonic), it's the first to be released in America on the band's own Furious label, and it's their equivalent to U2's Pop, Radiohead's The Bends, and Coldplay's A Rush of Blood to the Head. The songs are very much focused on God's personal affect on our lives, but you're not likely to hear any of them in a corporate worship setting. It's a Christian album, but not necessarily a worship album. "Love Is the Compass" is an enjoyable mid-tempo rock anthem similar to Mezzamorphis' "See the Star," praising God for bestowing us with his guidance and compassion when the weight of the world falls heavy on us. "Alien" is an effects-heavy, electric-guitar-driven rock ballad that describes Christians who feel out of place in this fallen world and who hope for God's kingdom to come soon. Fans of Coldplay will especially appreciate "Angel in Disguise," a beautiful ballad that pleads for rescue and healing – the melody of the chorus is wonderful, as is the woodwind ensemble of the bridge.
As on Mezzamorphis, you'll also find a fair share of heavy rockers. "Fire" is a dark, noisy, and rowdy rocker of revival and faith that's intended to get audiences shouting along to the chorus. "Show Me Heaven" rocks with the rowdiness of T-Rex and U2, while "Rollercoaster" bears more resemblance to Radiohead. One of the album's most stunning highlights is the brooding progressive pop of "Stealing Time," a dreamy ballad in the tradition of Radiohead's Kid A, Sigur Ros, or Pink Floyd's Dark Side of the Moon. The song is about making time for God in our hectic schedule, and the dark undertones of this experimental track help create an image of a stark wasteland in need of God's daily presence: "I need a lonely day with you sometime / Sometimes I never get there / Stealing time, am I forever?"
Returning to the point about Delirious' two international audiences, don't you hate it when artists release significantly different albums in different countries? Delirious is almost as guilty as Sting in this, and serious American fans of Delirious need to decide which album is right for them: the American release, Touch, or the British release, Audio Lessonover (which easily can be purchased over the Internet). The UK version has five more tracks that aren't on the U.S. release – "There Is an Angel," "Bicycle Gasoline," "A Little Love," a hidden track, and ironically enough, "America" which was featured for free on the band's website in response to 9/11. I can only assume that American distributors didn't want to mix secular songs such as these with the spiritual content of the other tracks, though that seems rather absurd. Both albums feature "Take Me Away," which seems to be a simple love song written for the wives of the song's writers, lead singer Martin Smith and lead guitarist Stuart Garrard. Similarly, the buoyant driving rock of "Waiting for the Summer" probably will be interpreted by most as nothing more than a fun song to play while driving with the windows down – though it's more than likely intended as a metaphor for Christ's return (i.e. we're still living in winter here on earth). In any case, speaking as one who owns a copy of Audio Lessonover, American listeners aren't missing too much – the extra five tracks are easily the weakest of the album.
Depending on how much of a collector you are, Touch could possibly be considered an improvement on its English sibling, though it's still 1/3 less music for your money. The American version features one "new track" not on the British release, the title song, which is actually a reworking of a b-side (from the UK's Deeper EP) that previously made its way Stateside on Squint Entertainment's Roaring Lambs album. Nevertheless, it's a terrific rock worship anthem that gets better with each reworking I've heard. Additionally, Americans will receive an EP of live favorites bundled with copies of Touch; however, UK fans are enjoying the new release of a full-length live album called Access D:, which is like a sequel to the Live and In the Can worship experience that focuses on songs from their recent Glo album.
Touch is a fine album that will appeal to fans of British modern rock, but it will certainly appeal less to casual fans who prefer Cutting Edge and King of Fools over the effects-heavy Mezzamorphis. In fact, it's rather telling that this 43-minute album feels longer than it really is, while Mezzamorphis and Glo seem to glide by more quickly despite running over an hour each. The melodies are a little less memorable, the lyrics more poetic but also more vague in some cases. And the songs are packed with noisy guitar effects and odd tempo changes that will no doubt frustrate some American listeners who simply want more songs like "I Can Sing of Your Love Forever." All of that adds up to an album that mainly will appeal to serious Delirious fans (like myself). Consider Touch Delirious' first "less-than-excellent" effort, due to the fact that songwriting takes a backseat to studio wizardry. It's still a good effort.