Word of Mouth
reviewed by Russ Breimeier

Copyright Christianity Today International

2007

1 Feb

COMMENTS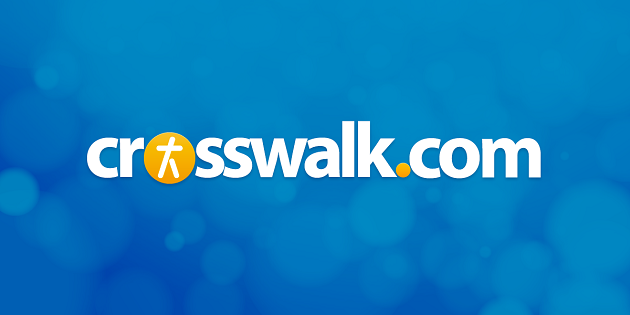 Sounds like … a hip blend of Beck's eclectic alt-pop and the stylish Euro pop/hip-hop of Gorillaz.
At a glance … though his ultimate message may get a little buried in the process, John Reuben's provocative lyricism and irresistibly hook-filled blend of alt-pop and rap make Word of Mouth his strongest effort to date.
Track Listing
Sing It Like You Mean It

Trying Too Hard

Make Money Money

Focus

Word of Mouth

Miserable Exaggeration

Universal

Curiosity

Cool the Underdog

Good Evening
Say this much for John Reuben: Beginning with his 2000 debut, the Columbus, Ohio rapper has been consistently good. How consistent and how good, though, is another matter.
With clever rhymes and catchy hooks, he's developed a loyal following. Yet as fun as the music usually is, it seems like Reuben never quite reached his full potential, continually tinkering with his sound. Initially pegged as Christian music's answer to Eminem, he soon after evolved into a broad pastiche of spoken word hip-hop, pop, and punk rock—a little bit KJ-52, a little bit Black Eyed Peas, with some Relient K thrown in. Will the real J Reu please stand up?
I believe he's finally found himself with his fifth album, Word of Mouth. Here again it's as much modern pop/rock as it is rap, though at the same time, it's not really either. The key difference with this album is that Reuben doesn't feel like he's bouncing between disparate styles simply because he can. Think of them instead as two stylistic building blocks used to create a third, yielding a comfortable hybrid that finally gets the flavor right after the last few albums.
Producer Joe Baldridge (Beck, Family Force 5) certainly has something to do with this, but by combining the eclectic, hipster alt-pop of Beck with the stylish Euro-flavored pop/hip-hop of Gorillaz, Reuben has never sounded better. "Sing It Like You Mean It" in particular resembles Beck gone Western, and "Make Money Money" similarly oozes creative cool by building electric guitars and thunderous rhythm around a banjo riff and an old bluesy vocal reminiscent of Moby's Play. Later, Reuben immerses in the same tripping Euro-pop ambience of Gorillaz for "Miserable Exaggeration," not to mention the programmed disco groove of "Good Evening," which also evokes newsboys. And expect to come away with infectious choruses reverberating in your head, both from the aforementioned tracks as well as the groovin' title track and the booming rock ballad "Focus."
All this bombast makes for a sonic delight, but it's further improved by Reuben's thoughtful wordplay. "I speak vaguely to keep significance," he proclaims in "Cool the Underdog," an explanation that comes toward the end of the album, by which time it's clear that he relies on coping attitudes and shifting perspectives to make his point. Taking a stab, I'd say Word of Mouth is about pursuits of dreams and success, which become misguided when our motivations and actions become altered after making God's will secondary in our lives.
There's indeed an Ecclesiastical progression to Word of Mouth. "Sing It Like You Mean It" begins tongue in cheek, living fully (and foolishly) today for fleeting fame. "Trying Too Hard" notes that some people put so much effort into becoming the next big thing, they forget to remain true to themselves. With "Make Money Money," Reuben also decries wasting wealth to remain hip and relevant, while "Focus" looks back on the failed dreams of youth. Sure enough, the title track comes oh-so-close to saying that there's nothing new under the sun, and "Miserable Exaggeration" goes further by warning against the pitfalls of living as a people pleaser ("I guess I'd rather swallow my pride than spit it out"), asking what it is (or who) that we're really looking for.
"Universal" is the turning point, a reminder for us to trust in the eternal and enjoy the simple things in response to the stress of this world. "Curiosity" goes further to express the spiritual tug of war over doing what's right instead of what's easy—"Now I'm listening with caution, somewhere between imagination and fear/Unsure of what I'm trying to hear/I don't trust loud and clear/Put a still small voice in my ear/Whisper to me quietly so I can figure it out honestly." Then "Cool the Underdog" more or less summarizes the album's themes by plainly challenging us to move beyond self-pity and to stop living to pursue the world's standards of success, while "Good Evening" brings us full circle to live with a more hopeful attitude toward everyday pursuits.
That's my take on it, anyway, and I wonder if Reuben's messages and ideas don't get a little buried in the barrage of words, the busy production, and those irresistible pop hooks. Listeners will likely at least say, "Man, this sounds cool!" But how many will come away from this album with something deeper than that? I guess this is exactly what "having ears to hear" means.
Provocative spiritual lyricism is nevertheless in short supply, with most hip-hop usually favoring whininess or clichés. Combined with a terrific sound that takes the vibe of his last few albums to a new level, Word of Mouth continues to demonstrate Reuben's willingness to work outside the box. Whatever credibility he may have sacrificed with purists, he's gained with anyone searching for something far more interesting and fun than the average blend of pop/rock and hip-hop.
Copyright © Christian Music Today. Click for reprint information.