Christy Awards Announce 2006 Winners
Stephen McGarvey

Executive Editor

2006

11 Jul

COMMENTS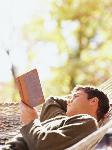 (Denver) – The seventh annual Christy Awards dinner was held July 8, 2006 at the Denver Marriot City Center, in Denver, Colorado. The Awards are named after one of the most beloved Christian novels of the last century, Catherine Marshall's Christy.
Established in 1999, the Christy Awards foster a three-part purpose. First, to nurture and encourage creativity and quality in the writing and publishing of fiction written from a Christian worldview. Second, to bring new awareness of the breadth and depth of fiction choices available. And finally, to provide an opportunity to recognize novelists whose work may not have reached the bestseller lists.
"We do affirm that it is important to encourage… skill and art and craft [in writing]," said Donna Kehoe, Executive Director of the Christy Awards, in her address during the ceremony. "Our mandate as Christians is to do what we do to the best of our ability, whether we're writers, agents, editors, marketers, or readers."
This year, 26 publishers submitted 146 novels in seven categories, says Kehoe. A panel of 7 judges per category read and evaluated each novel against a ten-point criteria. The top three scores in each category were finalists. Publisher Bethany House took home four awards, the most of any publisher. The nominees are listed below with the winners atop each list, marked by an asterisk:
Contemporary (Stand-Alones) 25 entries
* Levi's Will, by W. Dale Cramer (Bethany House Publishers)
Grace at Low Tide, by Beth Webb Hart (WestBow Press)
Wrapped in Rain, by Charles Martin (WestBow Press)
Contemporary (Series, Sequels and Novellas) 23 entries
* The Road to Home, by Vanessa Del Fabbro (Steeple Hill)
Living with Fred, by Brad Whittington (Broadman & Holman)
Moment of Truth, by Sally John (Harvest House Publishers)
Historical (22 entries)
* Whence Came a Prince, by Liz Curtis Higgs (WaterBrook Press)
Glimpses of Paradise, by James Scott Bell (Bethany House Publishers)
The Noble Fugitive, by T. Davis & Isabella Bunn (Bethany House Publishers)
Romance (13 entries)
* A Bride Most Begrudging, by Deeanne Gist (Bethany House Publishers)
Chateau of Echoes, by Siri L. Mitchell (NavPress)
In Sheep's Clothing, by Susan May Warren (Steeple Hill)
Suspense (22 entries)
* River Rising, by Athol Dickson (Bethany House Publishers)
Comes a Horseman, by Robert Liparulo (WestBow Press)
Last Light, by Terri Blackstock (Zondervan)
Visionary (16 entries)
* Shadow over Kiriath, by Karen Hancock (Bethany House Publishers)
Legend of the Emerald Rose, by Linda Wichman (Kregel Publications)
The Presence, by Bill Myers (Zondervan)
First Novel (25 entries)
* This Heavy Silence, by Nicole Mazzarella (Paraclete Press)
Like a Watered Garden, by Patti Hill (Bethany House Publishers)
The Road to Home, by Vanessa Del Fabbro (Steeple Hill)
"It was such a surprise to actually win that I hadn't even prepared a speech," author Athol Dickson told Crosswalk.com. "I thought it was a great honor just to be nominated along with Robert and Terri, two authors whose work I admire so much." Dickson's River Rising won in the 'Suspense' category.
"It's hard to choose winners among the final nominees," says Donna Kehoe. "Any of the finalists would be worthy winners." In most cases only one or two points separated the first and second place among the nominees.   Kehoe hopes Christians will grow as leaders in literary pursuits, writing with skill in existing genres as well as breaking new ground.
Author and keynote speaker for the evening, Bret Lott, encouraged publishers to make room in their publishing schedules for more literary fiction, even if those novels are not as profitable. He also encouraged Christian writers to strive for excellence in crafting their fiction. If they do not, Lott says, "They are just like happy clowns juggling for each other."