Fire Yourself
Dan Miller

48Days.com

2011

26 Sep

COMMENTS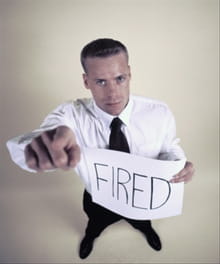 Here's part of a recent letter from a reader describing his work situation:
"Dan, I work as a rural letter carrier . . . I have been at the same job, in the same Post Office, in the same town for twenty years. I hate the job! Have hated it for fifteen years or so. Have hated it with a passion since my second son was born. It steals my life. I've stood it as long as I can. If I don't get out I'll drown or explode."
Here's my suggestion. Why don't you fire yourself today? No, I'm not even suggesting that you really change anything. Don't quit your job. Just imagine that you were not working anywhere. Then tonight ask yourself, Why would I hire myself? And answer the following questions:
What are my highest areas of competence?
How do those translate into marketable skills?
What companies, organizations, or industries would welcome those skills?
What kind of business could I create to capitalize on those skills?
Knowing what I know now, do I want to work for the same company tomorrow? If so, I recognize it's a good fit; I'm grateful for it and will make my finest contribution there.
If not, how can I create a plan to begin a better life?
Don't wait for fifteen years or until you feel like you're going to drown or explode. Fire yourself – then determine where you would like to be hired – and why you are a great candidate for that.
Principles from No More Dreaded Mondays.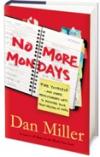 Dan Miller is today's leading authority and personality on careers and 'Work You LoveTM'. As bestselling author of 48 Days To The Work You Love, and now No More Mondays, Dan reaches over a million people every month in his newsletter, podcast, and blog with the best trends and opportunities in the workplace and small business. For more information, visithttp://www.48days.com.