July 27

He that received seed into the good ground is he that heareth the word, and understandeth it; which also beareth fruit, and bringeth forth, some an hundredfold, some sixty, some thirty.--MATT. xiii. 23.

Then bless thy secret growth, nor catch
At noise, but thrive unseen and dumb;
Keep clean, bear fruit, earn life, and watch
Till the white-winged reapers come.
H. VAUGHAN.

He does not need to transplant us into a different field, but right where we are, with just the circumstances that surround us, He makes His sun to shine and His dew to fall upon us, and transforms the very things that were before our greatest hindrances, into the chiefest and most blessed means of our growth. No difficulties in your case can baffle Him. No dwarfing of your growth in years that are past, no apparent dryness of your inward springs of life, no crookedness or deformity in any of your past development, can in the least mar the perfect work that He will accomplish, if you will only put yourselves absolutely into His hands, and let Him have His own way with you.
H. W. SMITH.
---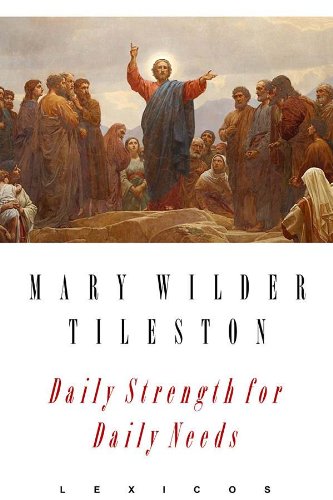 Purchase your own copy of this devotional.
Or, catch up on Daily Strength for Daily Needs in our Archives.