From More Than a Bucket List, by Toni Birdsong
Take Time to Grieve
Life is hard. No one gets through unscathed. No matter how "good" a life we live, how much money we have, or how many temptations we manage to avoid—suffering is always just a few blocks away. We lose our pets. We lose our friends, and we lose love. We lose jobs, and we lose loved ones. It's okay to take a dive into your suffering. God wired us to cry and grieve. Learn to feel the pain intensely and to really grieve. It's all part of life. God assures us that even our deepest pain will eventually ease (even if that seems unimaginable). Yes, you will hope and laugh again. In John 16:33, Jesus said that in this world, the trouble is gonna come flying at us, "but take heart." We can find peace in His presence and security in the fact that He has overcome the world—and that includes all the suffering.
· Pay attention to your grief. Don't stuff it down deep or sugarcoat it with lines like "God works all things for our good." Job shouted at God. He told God exactly what he was feeling.
· Openly admit your grief to those who are close to you, and ask for their support.
· Try to limit time with people who get in the way of healthy grieving.
· Grieve without distraction.
· Give yourself time, hold on to hope, and connect with grief support resources.
REAL-LIFE CHALLENGE: Study Isaiah 61, knowing that your pain won't last forever: "to bestow . . . a crown of beauty instead of ashes, the oil of gladness instead of mourning, and a garment of praise instead of a spirit of despair" (v. 3).
Order your own copy of More Than a Bucket List, by Toni Birdsong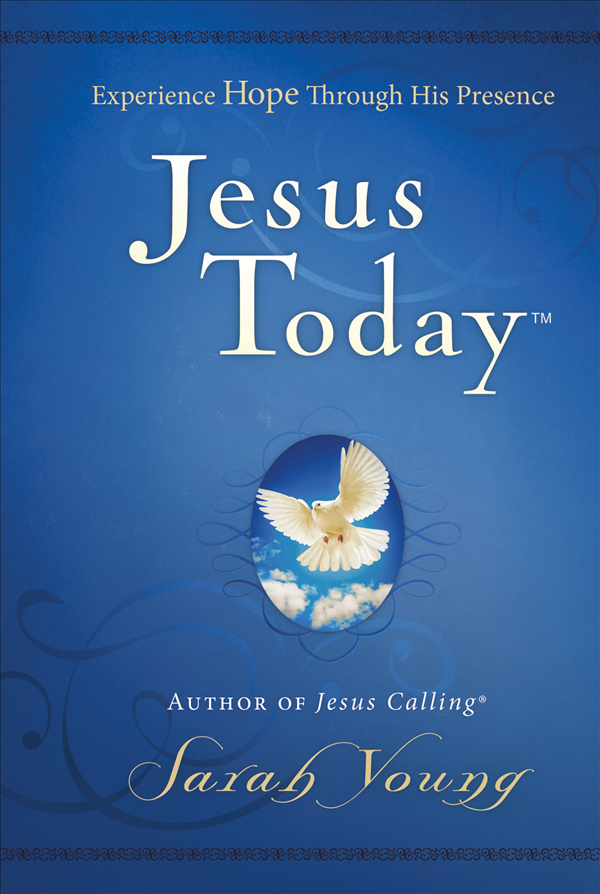 Experience Hope Through Jesus
Written in the same style as Jesus Calling®, Jesus Today™contains all-new devotions for a hope-filled walk with God. Born out of missionary Sarah Young's own trials, Jesus Today shows that hope shines brightest in adversity. Grow in grace, hear from God, and walk with Jesus Today.