Opposites attract. My husband and I teased about this common phrase in our early years together. It definitely defines our relationship. After several years, the Lord added a sweet baby girl to our family. As I held her, I had visions of all the things we'd do together. Then our baby began to grow up.
I should have known when she insisted her favorite color was pink. Maybe it was when she really didn't like me fixing her hair because she likes it to "blow free." And, of course, her love of allegory and fantasy fiction did not come from me. We are very different! So what's a mom to do when opposites repel more than they attract? Especially in a single-child homeschool family where we spend a great deal of time together?
Learn
Differences drive a mom to learn. Learning is a process, of course, and we never "arrive." But we learn to watch and study our child. What helps her learn? What causes anxiety? What does she enjoy? How do I provoke her? How can I help her?
You may have to explore various ways to teach when it is obvious you think differently. But, when you find ways that work, it is exciting for everyone! Some things will never be easy, but if you can help your student learn more, he is more willing to keep trying.
Pray
James tells us if we ask for wisdom, God will give it liberally. He created each person in your family. He led you to homeschool. He gives grace and wisdom to parent.
Outsource
If a child's interests and talents are not where the parent's lie, find someone who can teach them. Friends, older adults, and co-ops are all great resources to consider. Also, if you want to learn something new with your student, many resources are available online for free.
Enjoy
We can begin to see things through our child's eyes. Slow down and enjoy simple things. Sometimes I wonder if some of our biggest differences are influenced by adult life and how our experience has shaped us.
Each child has strengths and weaknesses. As homeschool parents, we have freedom to tailor our student's education. We can encourage their strengths and build up their weaknesses. Enjoy the light bulb moments.
One morning resonates with me as a great example of creative perspective. One day we were cuddling in our chair for a few moments. I was feeling overwhelmed and rushed. The room was messy, and piles of laundry waited on the couch to be folded. All of a sudden, my little one exclaimed, "Oh, Mama! Isn't it beautiful?" I looked around trying to figure out what she saw. I did not see beauty. I saw clutter and chaos! "The laundry, Mama! Look at all the beautiful colors!"
Ultimately, we learn to compromise. We may need to organize to our child's way of thinking. We do want them to maintain it, right? Allow craft supplies in certain areas. Read aloud from books in their genre of choice. Listen to their explanation of all things Narnian. Make a list for your planners or relax your list for your free spirits! Embrace those little people you don't understand. Those differences may very well will be their strengths when they are grown!
© 2014 by Home Educating Family Association. All rights reserved. Used with permission. Originally published in 2014 Issue 2 of Home Educating Family Magazine, the publication with the most meaningful discussions taking place in the homeschooling community today. Visit hedua.com to read back issues and for more articles, product reviews, and media.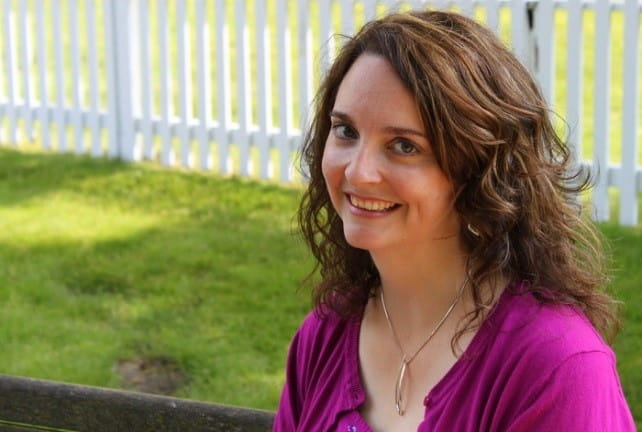 Sarah Andrews is the Reviews Manager for Home Educating Family and is excited to bring readers the information they need to make wise decisions for their family. She is blessed with an incredibly patient husband and energetic young daughter. Sarah finds her interests incredibly ironic as she balances love of reading, chocolate, and coffee with her newer interests of nutrition and exercise. Since crafts make her hyperventilate, Sarah doubts she will ever be the perfect homeschool mom. You can find her random thoughts at choresandchatter.wordpress.com.
Publication date: August 1, 2014