I'm grateful I discovered the joy of escaping into the pages of a good book — especially when trying to get through a long, cross-country flight. With summer upon us and a desire to find something good to read by the pool or on the plane, I asked publishers to send me their favorites of the fiction titles they've released this year.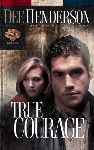 I opened the cover of "True Courage" by Dee Henderson (Zondervan) as a Henderson novice, with the knowledge that her books pepper the romance fiction bestseller lists. This book is as much crime and mystery as romance, which provides a broad appeal. Luke Falcon (great name for a handsome hero, I must say) is an FBI agent too busy with solving murders to settle down with fifth-grade teacher Caroline Lane. But when people he and Caroline care about are kidnapped, they are drawn together. There's no mystery in the romance department, as it is fired up from the very first page; but an intriguing mystery follows.
"The Called" by Samuel Whitestone is the first fiction book released by Pathway Press. What a great read! It's much like a John Grisham story that includes a gruesome murder, a seductive client and an inter-national assassin. A mysterious murder grips a small Tennessee town with horror and embroils a young lawyer in a dangerous struggle for his career, marriage, life and faith. Unlike the contrived characters and conversations often found in Christian fiction, these people and the choices they make ring true with few exceptions. The bio says "Samuel Whitestone" is a pseudonym for an early retired, top-ranked national criminal trial lawyer, who lives with his wife in Florida and devotes his time to Christian writing. I hope he keeps it up!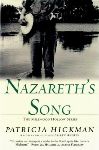 I must admit that a lead character who says things like, "Fellers, have a listen!" and also reads Blaise Pascal feels like a bit of a strech. Yet that's what you find in "Nazareth's Song" by Patricia Hickman (Warner Faith), a sweet story of a preacher with a past set in the depression-era South. Jeb Nubey has become a foster father to three kids and is about to take over the pulpit of the local church. While trying to win a woman who has rebuffed him and avoid the whiles of a beauty who desires him, the preacher seeks to make peace between the town's prosperous banker and its hungry, desperate citizens. In some ways this story reminded me of a western film watched on Saturday afternoon — no huge impact but a nice way to spend the time.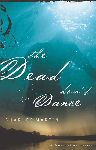 Halfway through "The Dead Don't Dance" by Charles Martin (Westbow) I was questioning some of the endorsement quotes of "brilliant." Dylan Styles has buried his stillborn child, his wife is in a coma and his crops are dying along with his professional and personal dreams. And, for much of the first part of the book, I wondered if he was ignoring the issues that would be swirling around someone in his situation as the book began to focus on his new teaching career and the struggling students he encountered inside and outside of class. But as I continued, I grew to appreciate the author's subtle development of the bittersweet love story, which moves the reader gently, leaving a sweet smile of satisfaction at the last turn of the page. The "preachy" factor is practically non-existent, but a couple of the characters of faith seem a little too good to be true. I wondered all the way through how the central crisis of his wife's life hanging in the balance of a coma would resolve. But you don't think I'm going to tell and ruin it for you, do you?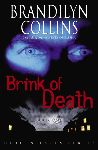 Although I correctly guessed the big twist in Brandilyn Collins' "Brink of Death" (Zondervan), the first book in her new "Hidden Faces" series, that didn't keep me from enjoying the ride along the way in this suspense crime novel set in modern-day California. No overbearing believers or tidy conversions here, but I found an abundance of real-life faith as well as real-life fear, betrayal and evil. This one kept me gripped from beginning to end.
Don't forget to go by your favorite Christian bookstore before you hit the beach or board the plane. You'll find some great reading that won't make you blush but may make you think, laugh or even weep.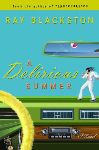 Singer/songwriter Andrew Peterson ("Love and Thunder," Essential) was asked to be the reader on the audiobook of Ray Blackston's very successful debut, "Flabbergasted," and his newest release, "A Delirious Summer." The book tells the story of Neil, a seven-months dateless Spanish language teacher to missionaries in Ecuador, who is looking for romance during his furlough, only to discover that the church-hopping girls of Greenville, S.C., are "more elusive than a snowflake in the Ecuadorian jungle."
CCM: How did you get connected with Ray Blackston?

Andrew: Someone at Essential [Records] was friends with someone at Revell, and they came up with the idea to have me record the audiobook. They know I love to tell stories and have fun. And the repertoire of character voices I've developed over the years came in handy to recreate some of the quirky characters in these novels. I've always been comfortable in a studio, but usually I've been singing rather than talking; so it was a challenge — especially since these books are not like what I typically read.

CCM: What do you typically read?

Andrew: I like fiction — from Wendall Berry ("That Distant Land: Collected Stories") to Annie Dillard ("Traveling Mercies") to [J.R.R.] Tolkien ("The Lord of the Rings" trilogy) — generally not the type of book you pick up in an airport and read in three or four hours. I am usually reading deep-thought stuff to balance out my goofy side.

CCM: So what drew you to Blackston's writing?

Andrew: Ray is a smart, funny kind of guy. He tells a beautiful story about what God can do with someone but doesn't take himself too seriously. His characters felt like people I know, and sometimes the main character thought like I think. It felt like Ray was very true to the story, not pushing a message. He developed a character and threw him into situations, and his readers get to go along for the ride and have a good time.

Ray is funny in a way that tells you he's been there before — especially in the church singles scene. I'm so glad I got married young enough not to be afraid. At age 20, I just did it. But in this book, just like in reality, you see singles who are afraid to take the jump.

CCM: What is going on in your recording career and ministry?

Andrew: Right now I am in the studio working on a new concept album that tells the story of Jesus. For the last few years, I've invited friends such as Alison Krauss and Phil Keaggy to come and sing at a Christmas show that tells the story of the coming of Jesus. Derek Webb, Jill Phillips, Steve Hindalong and Phil Madeira are helping me put it all on a record (It will release this fall.) to be called "Behold the Lamb of God: A Lyrical Retelling of the Story of Christ."

© 2004 CCM Magazine.  All rights reserved.  Used with permission.  Click here to subscribe.